Hello out there! Miss me? It's okay, you can lie. I can't really hear you.
Just wanted you to know that Esther successfully turned 4 last weekend. I even bought a $3.99 cake from Trader Joe's that slid off the damn doily...but I was too rushed too even put in on a proper plate. We ordered take-out Thai food, opened most of Esther's presents - still have some gifts unopened and all cards unopened. I haven't seen my child in 9 days...so we will get to it soon. Maybe. Expect your thank you cards in May. How's that for honesty.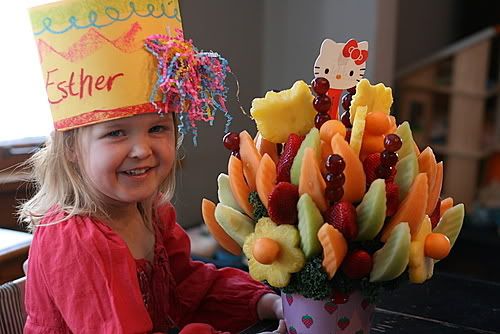 Thought I would share Esther's favorite gift - a fruit bouquet. I've never seen such big and happy eyes and squeals of delight. Followed closely by Eloise saying "yuck - fruit, I hope I don't get that on my birthday."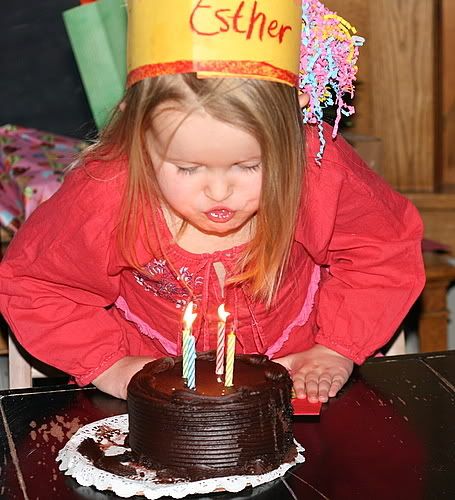 ..and no birthday is complete without the birthday girls' hair catching on fire in her candles..and loved ones quick to help. Note to self - pigtails for next birthday.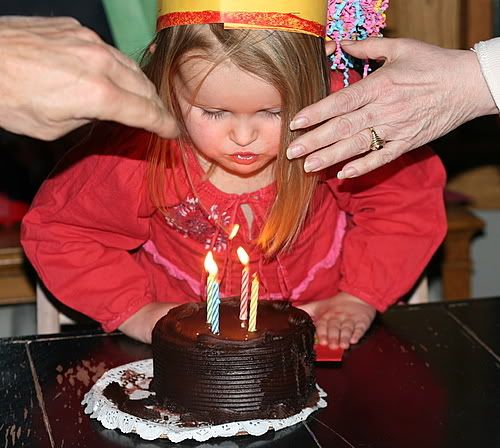 Happy March!
xoxo,t