I spent Thursday making these...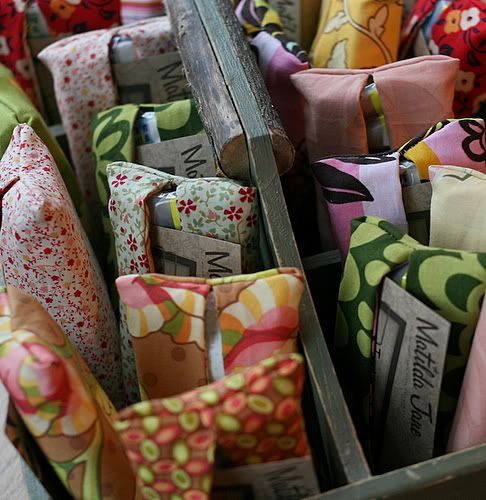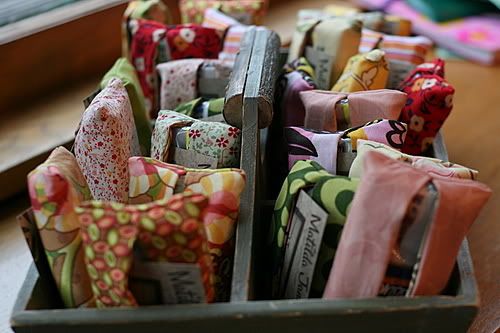 ...and these...
...for my Matilda Jane open house Spring HOTLINE premiere on Sunday, March 1st. Yes, because I am CERTIFIABLY INSANE, I now have made homemade tissue holders and hair clippies. Kill me now.


Like I don't have enough to do with cleaning, getting the clothes ready, paying attention to my family and playing with ashes and all.(seriously, lighten up people..seems I touched a nerve with SEVERAL of you...sorry if it actually made me laugh...some of Gram's and Wilshire's ashes may be in our house to respectfully play with and examine as we talk about heaven and God and death and the natural circle of life...but I know and you know that "they" really aren't here, right? ..and it's been a REALLY long Winter and we are bored and are struggling to find activities to keep us busy and entertained. geesh.)

Anyway, no time to mess with the dead today - my to do list is 5 miles long and it's Miss Esther's REAL 4th birthday today..so we will have to sneak that in too. Whew.


So, if you are around here today - swing by for some cake and an Esther hug, oh and then take my kids away with you for the day if you can so I can clean and get ready for my show tomorrow...
..and if you are around tomorrow, swing by for some coffee/water/goldfish(nothing fancy happens in my house) and bring your credit card and buy some MJC spring loveliness. I will be open from 10am-2pm for your shopping pleasure..or heck, just pick up the phone and order if you don't live close.
You can see the full line here.

..and as of tomorrow, don't expect much blogging for the next 2 weeks whilst I am in my MJC frenzy...so this might be good-bye also.


I will miss you.
xoxo,t