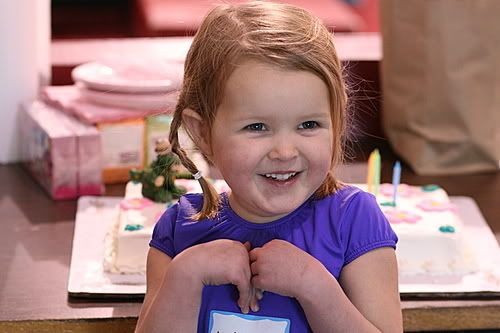 ..well, not really yet...but soon. Due to scheduling conflicts with the launch of Matilda Jane's Spring season, we decided to pretend your birthday was earlier this year.
We would have been just fine with the ruse if Eloise would not have learned how to read the calendar and figure out that it really was not your birthday on Sunday. Darn Kindergarten.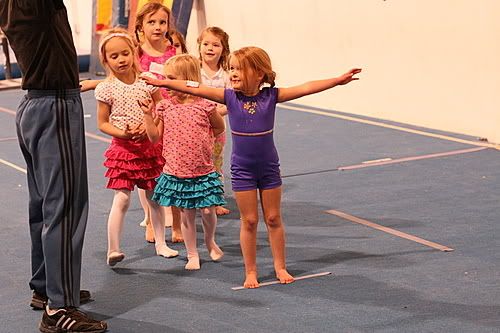 So I am so sorry that as you now are shouting triumphantly "I'm 4, I'm 4, I'm really 4" that your bubble is burst as Eloise yells back "no you are NOT, you are NOT 4 yet...Mommy is just pretending..." You will forgive me one day, right?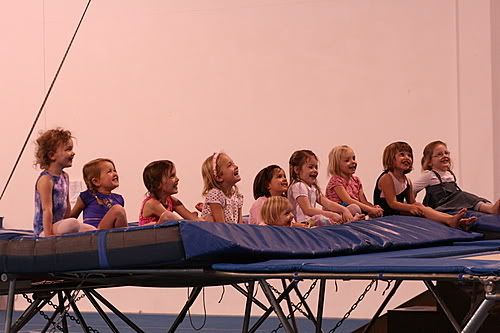 Anyway, so Happy Early Birthday sweet girl - I know you enjoyed your pseudo party with your pseudo friends, eating your pseudo cake and opening your pseudo presents...at your first real birthday party with your friends.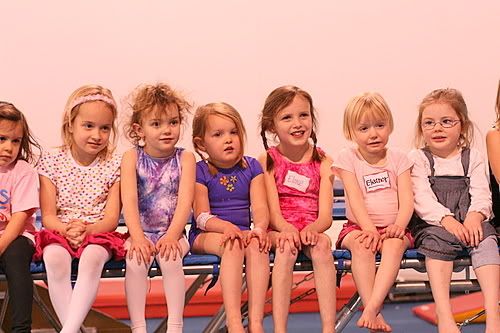 ..even "if" it wasn't really your birthday, I think everyone had a really good time...who wouldn't - jumping, running, swinging, being thrown into a pit of foam. We live for this stuff.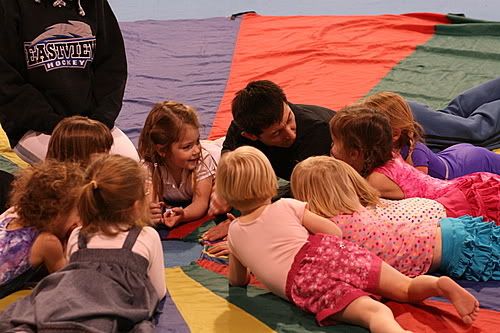 ..and really who wouldn't love a cake adorned with resurrected Dorothy the Dinosaur. Yes, after spending $20 for a custom made marzipan Dorothy last year...she now retreats to our freezer awaiting her yearly resurrection upon Esther's cake until her obsession with Dorothy and my secret love for Anthony the blue Wiggle subsides.
..and don't worry, I will give you even more hugs and kisses on your real birthday...but in the meantime, you can still say and think you are FOUR, you deserve it.
xoxo,t