Typically, this is how Esther sees her sweet sister Eloise. She looks up to her, gazes lovingly into her eyes, and watches her with wonder and delight.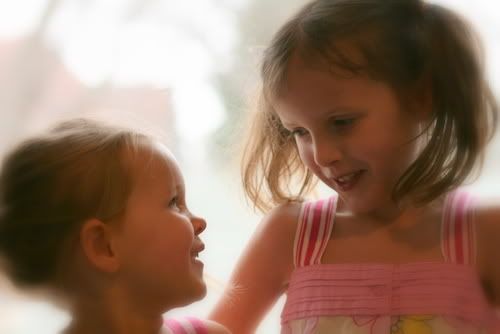 But when asked to draw a picture of her big sister - Esther must see Eloise from the eyes of fear...her usual perspective...like when she gets caught playing with one of Eloise's most prized
possessions
and Eloise attacks - coming at her with crazy curls flying, eyes big, mouth open and screaming, with arms outstretched to nab her prey.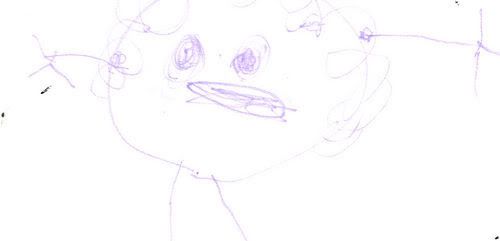 The likeness is uncanny.
xoxo

,t