So, you saw this picture from yesterday...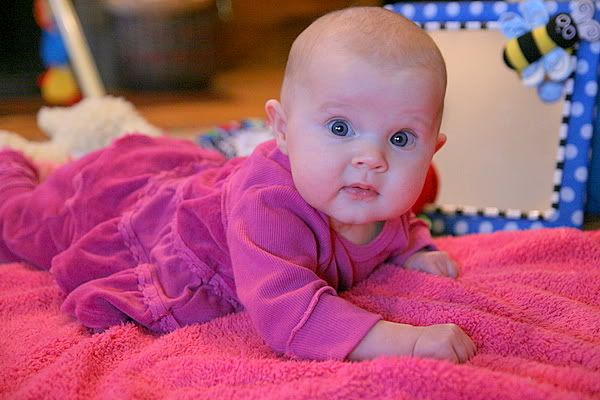 Well, she was like this when I left the room...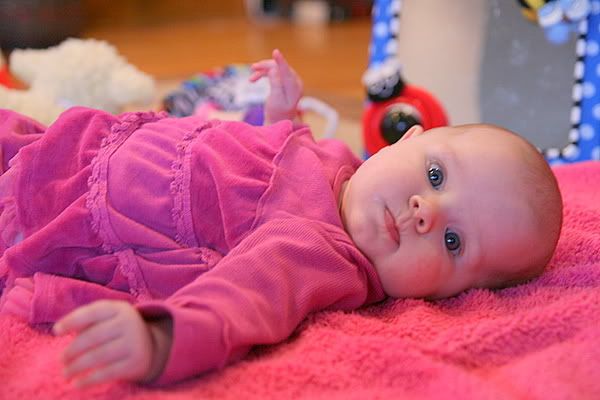 ..and I came back and she was like this...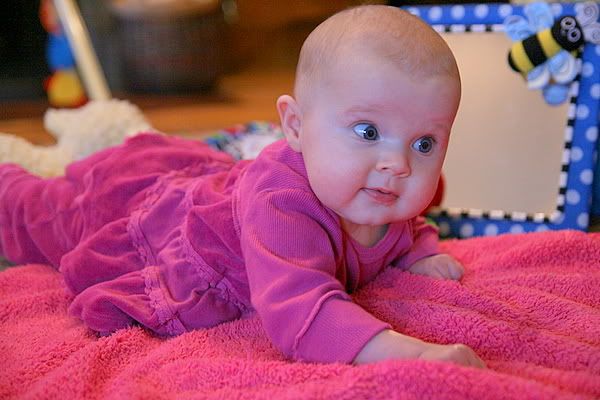 ..and this...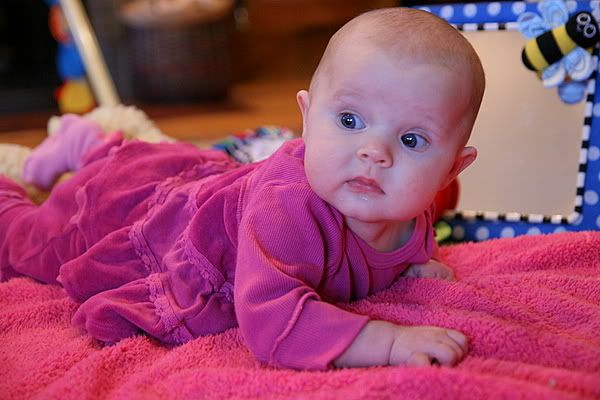 I yelled at her and told her that it was illegal in 5 states and 11 countries and I would bring her proof if she needed it. 4 month olds have no business doing this rolling over stuff. It is overrated. Her older siblings NEVER rolled over and proudly just licked the carpets until they were at least 9 months old.
I am so screwed. and sad.
xoxo,t