I normally wouldn't post just some boring Halloween pictures, but I believe I would be in trouble with the Grandparents if I didn't.
Exhibit A - a pink fairy...so unique and different from most pink fairies. [[cough]]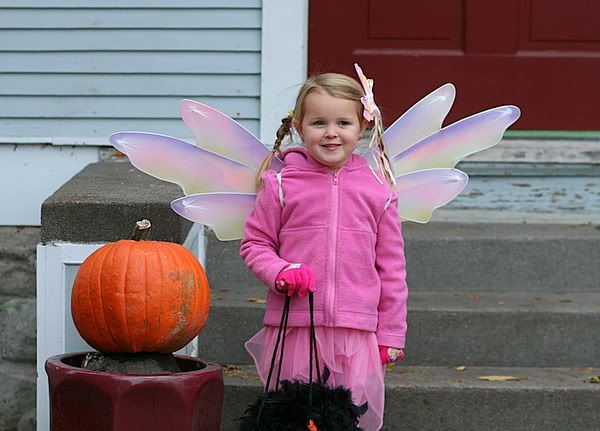 Exhibit B - a cowgirl. Yes, her skirt really is that short. Isn't suppose to be, but yes, her legs really are that long. I kept calling her the call-girl cow-girl. Yes, I really am that bad of a mom.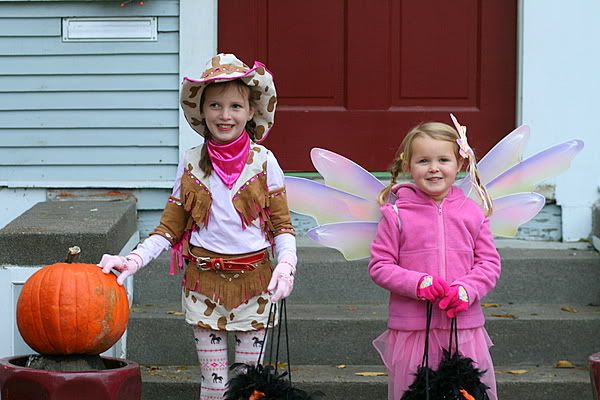 I made them start Trick or Treating before dark, and they were mad because NO ONE else does it before dark. I was like "hey, we will never make it to bed by 7pm if we don't start now."
(please note the short skirt from the back..oh my)
...and pumpkins
..and more pumpkins
,
even one with bird poop. oooh, aaaahh...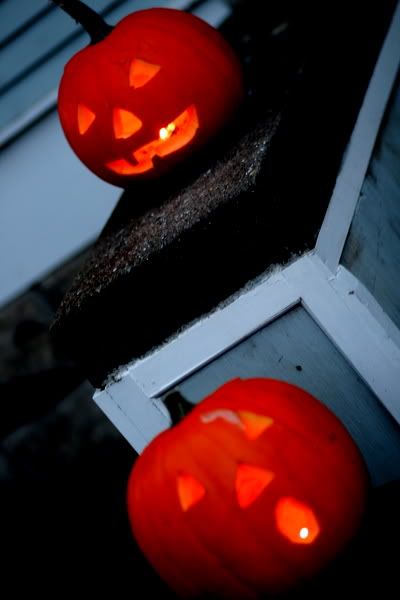 The girls scored a huge amount of candy and I am eating my weight in fun-size snickers. amen.
xoxo,t