Turns 65 today. Gosh, I don't think he minds me saying that....as he is so not old.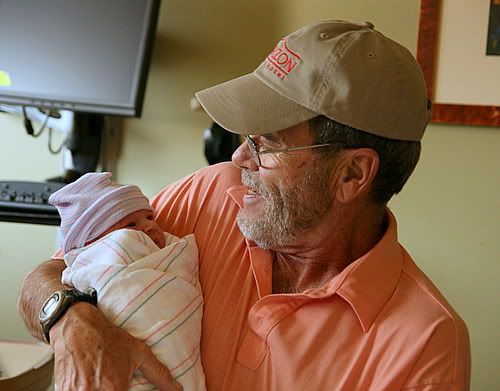 "Papa" comes over almost every Saturday morning...just for a few hours.
It is his special time with his girls.
He is an amazing Papa. He has always been one to catch-up and hold the babies, to change diapers, to get them to smile and to snuggle them on his lap.
He is a Papa you find laying on the hardwood floor with them playing games and coloring as they get older.
He is a Papa you find running around the backyard playing tag and taking walks and taking them fishing.
He is a Papa probably wondering if he will find a golf partner in Eloise, as his other partners, me and my brother, retired when we had kids.
My Dad is an introvert, and likes a quiet life....like me..and my brother. He, like myself, gets a bit crazy and impatient when the volume gets high. He has a quick temper, also like myself...and my brother.
My Dad has a quick kiss and an I love you for me every week. My Dad never has any opinions for me. He doesn't judge, he doesn't gossip and he doesn't give advice unless asked for it.
He doesn't talk much about himself.
His visits are always about us girls...not him.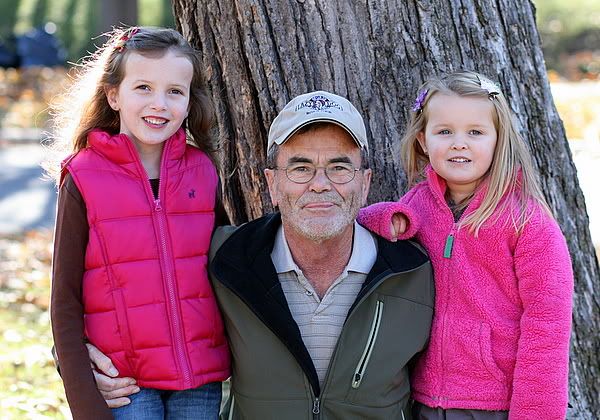 Treat yourself, Dad.
Happy Birthday, Dad/Papa - we love you.
xoxo,t