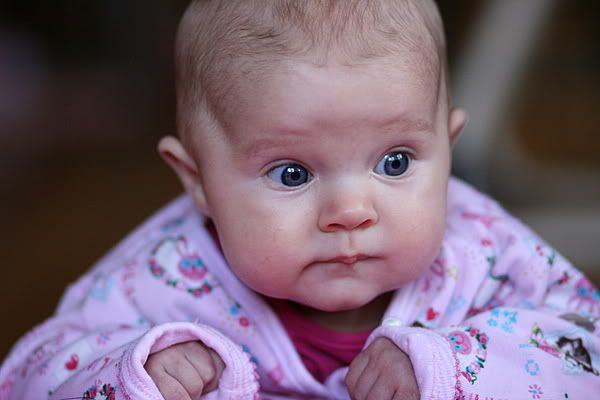 Nothing was checked off of my imaginary to do list today.
No laundry. No dishes. No shopping the sales that keeping coming into my inbox. No dinner. No games with my kids. No reading to my kids. No time to be on chat boards or Facebook. No time to change out of my exercise gear that I put on thinking I would work out this morning...oh hahahahehehe. No time to blog. No time to enter Matilda Jane orders.
The mail sits unopened. The paper sits unread. The cat sits unfed. The laundry sits unfolded.
I sit here now with a large glass of wine in my tattered jammies looking for something mindless on the computer.
Astrid kicked my ass today.
She is sneaky like that.
She spends 15 minutes napping, 5 minutes eating and 45 minutes screaming. ..and repeats...ALL.DAY.LONG. ..and much of the night. And that doesn't even equal an hour, but that is just how tired and frustrated I am.
Sure, she must be teething, hungry, gassy, hates me, having a bad hair day, moons and stars are out of alignment.
I don't want your advice, I don't even want you to come hold her for me because she hates you too and she will just cry harder. I just want some empathy and more wine..or coffee....or chocolate...or all 3. or 4 or whatever that adds up to.
Can't wait for tomorrow. Woohoo.
xoxo,t