So I have now had 2 days to digest my PW meeting.
I still cannot remember a dang thing I said to her.
So, since I cannot pick apart the words I said - let's take a look at a few more pictures and pick apart those...
First the good - I did wear my dark wash skinny jeans with they tucked nicely into my red Lucchese's. Ree liked that. She tucked in her jeans that day too. See, we are like "this".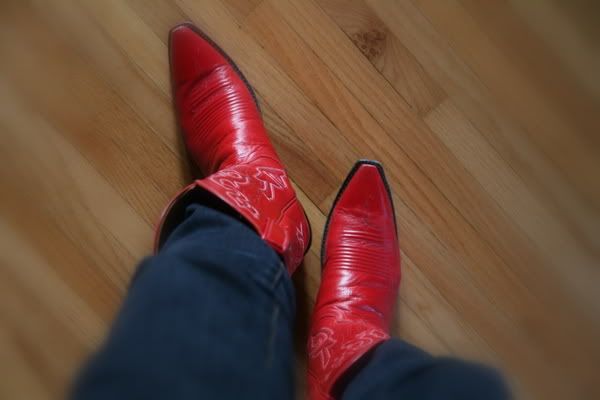 Astrid is a very serious baby. She is upset she slept through her whole time on stage though and missed out on her 5 minutes of fame.
Kristi was very surprised about something. I have no idea what. I will let her explain after she kills me for posting this picture.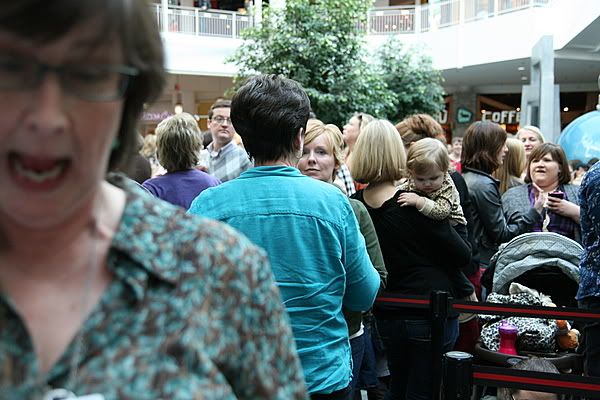 I know I have a wide face, but it just dawned on me that my eyes are too close together and perhaps if they were spaced normally, my face would not look so wide?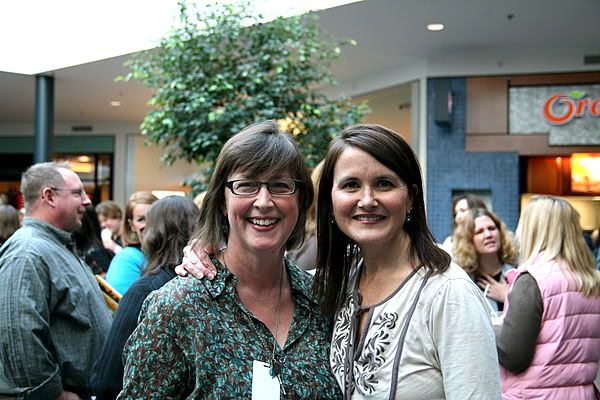 I am still shocked that Kristi was not tackled, mobbed and ejected from the Mall after this stunt. See how she is talking to Astrid in the stroller like she is so innocent?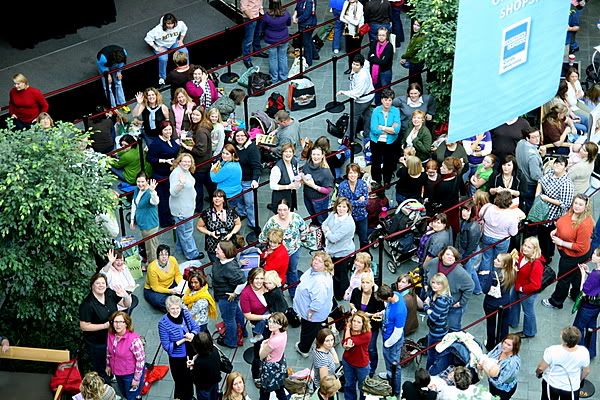 What I love about Marlboro Man is that he can multi-task..see he handles large equipment, takes pictures and controls the punks all at the same time. Other men take notes - see 2 hands, you CAN do at least 2 things at once.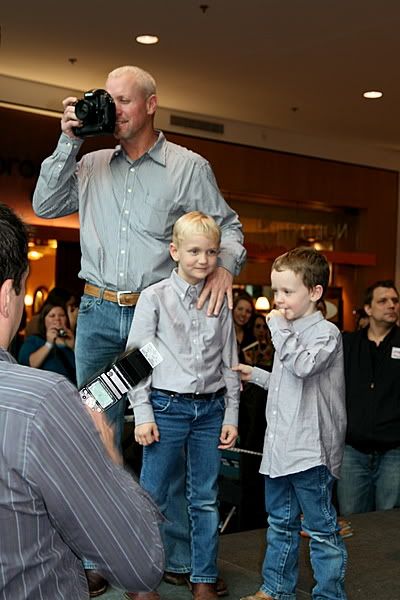 Just to clarify, yes Astrid is alive here...just sound asleep - shocking, and no I am not nursing.
Also - look at PW's make-up. It rocks. Perhaps she can help us with make-up tips sometime? Seriously, I need help. ..and her hair, what products does she use? These were the important things I was thinking while I was sitting with her.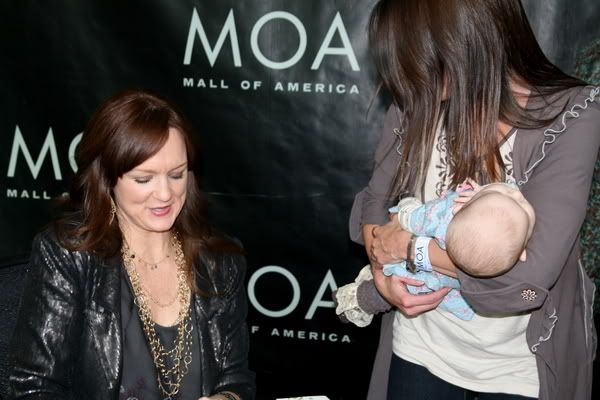 ...and to just embarrass myself a bit more - we ran into Edward on our way out of the mall.
For legal purposes, I must make the following statement: For the record - Charlie(Kristi's 12 year old son) would like you to know that he was REALLY REALLY embarrased by his mom and her friend taking this picture. He had NOTHING to do with it and will not be seen with us EVER again.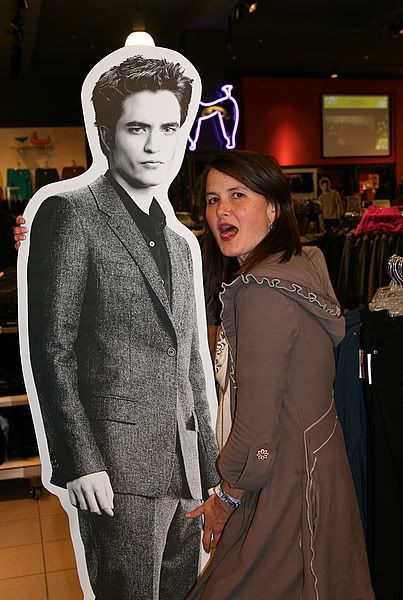 ..and I am holding Edwards hand - get your mind out of the gutter.
xoxo,t