I think I forgot to tell you all that Eloise moved schools for first grade? Did I mention it?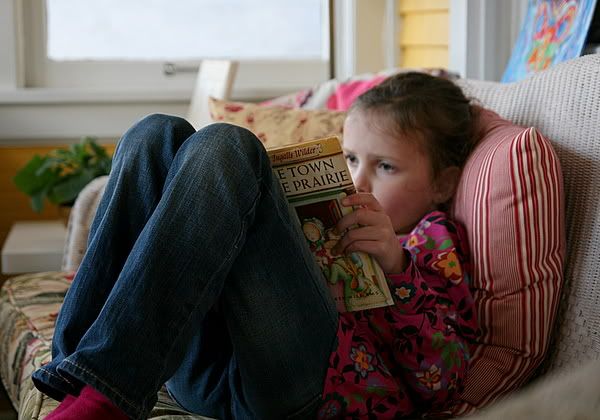 We were very scared to send our shy, quiet and easy to frighten 5 year old into the big-big world for kindergarten, so we chose a small parochial school for her. It was just what she needed to gain a year of confidence and love under her belt. Sister Sara was the perfect teacher and Eloise had the perfect year.
We left our small, safe, Catholic school this year and entered the big, scary, big city public school system. We made this change for several reasons - money, we aren't Catholic, and we felt that Eloise could benefit from a more challenging and diverse environment. (i.e. not hanging out with just a bunch of white kids, and to be at a school with some amazing educational resources).
Eloise tested into the city's Gifted and Talented Magnet school. Because she is perfect, brilliant and our daughter. amen.
After crying for the first two weeks of school - me, not her...we have now settled into an amazing rhythm and school is good. Eloise is happy, having fun, learning amazing things and is challenged daily. She is taking theatre classes, violin, art, social studies, and science...besides the 3 "R's". First grade is amazing and on steroids.
We had our first conference last week though, and I have to say I am amazed by what we expect of our first graders. I still have my 1st grade report card where I received all "E's". Eloise's report came home with many E's but many P's too.(excelling vs. proficient.) I was horrified by this less than perfect report about my baby.
Yes, I am turning into one of those parents.
Turns out at this school you can only earn an E if you are working at least 2 grade levels ahead on that subject. Really?
So here is my baby working on 2nd grade math and only earning a P.
But she is also my 6 year old baby reading at a 5-6th grade level and earning an E. I love her.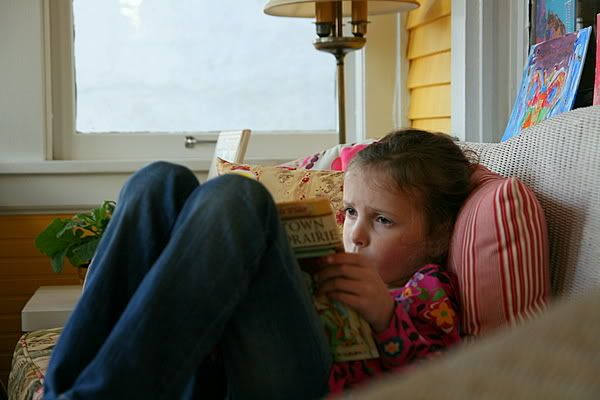 At the end of the conference, her teacher gave us the mandatory sentence on "what she needs to work on."
For Eloise - really, this is what her teacher said..."Eloise needs to work on her presentation skills." Yes, really. In first grade. I remember working on that in 7th grade. Now you have to give eloquent presentations in 1st grade.
At this rate, I am assuming she will be going to college when she is 12.
xoxo,t