I am assuming that Astrid read my blog when she woke up at 3am and felt bad.

So she took a 2 1/2 hour nap today. (Yes, all at one time.)

When she woke up.

We dressed her up like an old lady and made fun of her. It's fun to laugh at and make fun of babies because they have no clue and just smile back at you. (hint, don't make fun of your 6 year old - they cry and don't get my humor at all...)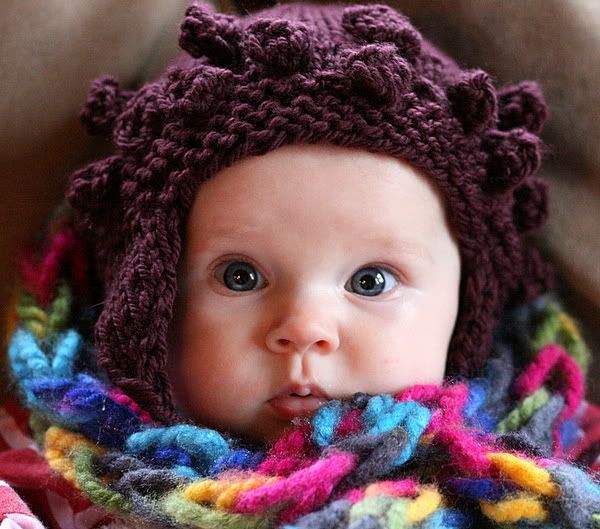 The doorbell rang and one of my blog readers, who started off as a customer and has ended up as a dear friend stopped by with empathy, wine, chocolate and coffee, and a hug and NO advice. I love
her
.
We posed Astrid with the goodies and made fun of her some more.(She likes the wine...)

The best part of the day - reading all of your sweet and funny comments to let me know that motherhood ain't for cowards or wimps, that it DOES SUCK some days and that is totally okay to admit. I hate perfect moms and I think I will make a bumper sticker saying so. We have all been there and it's okay. There is always tomorrow.
Today I read to my kids, I played games, I finished my work, I did 4 loads of laundry, made dinner, and I laughed a lot and felt warm and fuzzy by your comments as they really were a sweet, warm embrace to me.
..and here I sit in my quiet house with my wine. Life IS good.
xoxo and an extra xo today. Have a great weekend. t.