Now that we have 3 girls, everyone always says "oh you are so lucky to have all girls so you can hand down their clothing."
This is usually followed by a loud snort by Jed and an obnoxious coughing fit.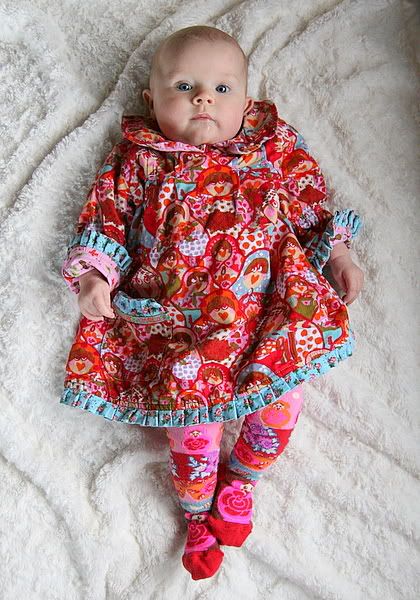 Oh sure, I hand them down alright - just not to my own kids.
I prefer new.
I am a snob.
I am okay with that.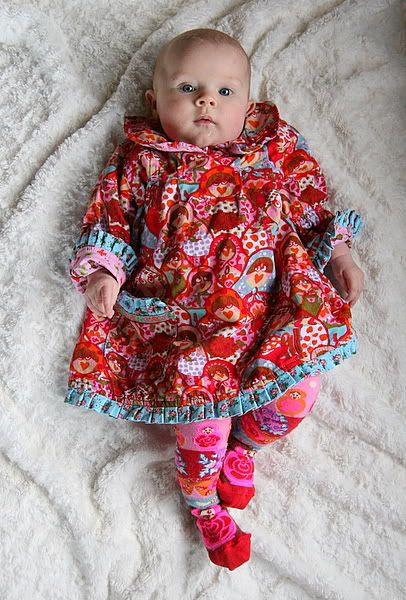 I have only kept each girls' coming home outfits, and 2 sets of the Oilily Matroushka Doll dress and tights set...and have bought 2 more USED sets of the same off eBay. That is all I have saved.
I put this used Oilily set Astrid yesterday and fell in love all over again. Somethings are worth saving...but not much.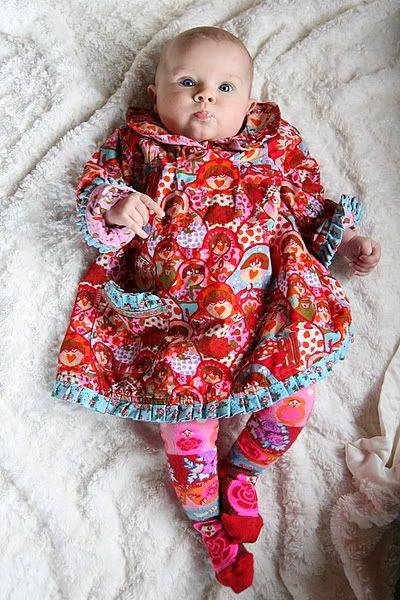 Do you save your kids clothing. Do you hand-me-down to your own kids? Or are you a new clothing only snob like myself?
xoxo, t.