When I was a little girl, I would spend my lazy Sunday afternoons watching old movies. I loved Shirley Temple, but by far my favorite movie was Gigi with Maurice Chevalier. I know someday, I will curl-up with my 3 girls on a lazy Sunday afternoon - pile on the blankets and watch old movies over and over again.
Oh wait, did I say 3 girls? Yes it's true - she's a girl. Here's proof - and what I am assuming will be her only crotch shot ever posted on the internet.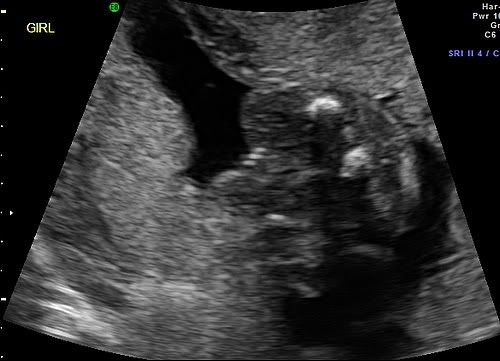 We couldn't be more thrilled!
xoxo,t