What the girls did on vacation in one word. Swim. Well, okay 2 words...not swim. After almost 6 years of swimming lessons, Eloise is no closer to swimming than she was at 6 months old...and has little interest to learn.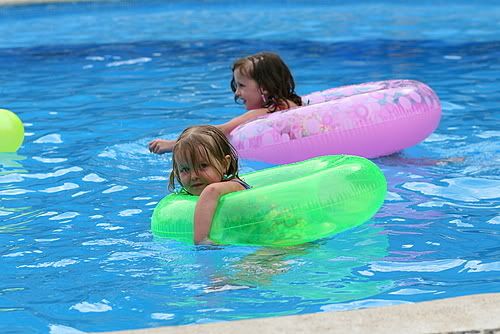 Esther is a bit braver - and I hope WILL swim on her own by this Summer..and perhaps dear Eloise will follow - but perhaps not. That is okay. Most of my family is afraid of the water and cannot swim(or will not swim).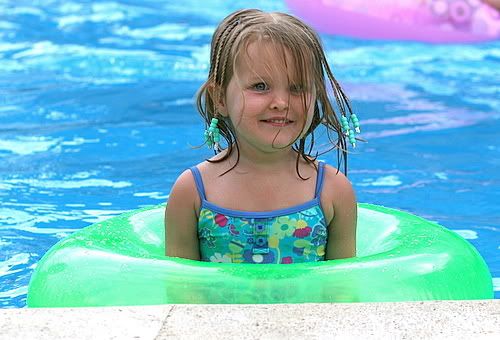 For now, Eloise loves being in the water - either in the kiddie pool where it reaches her knees or floating effortlessly and safely in a tube.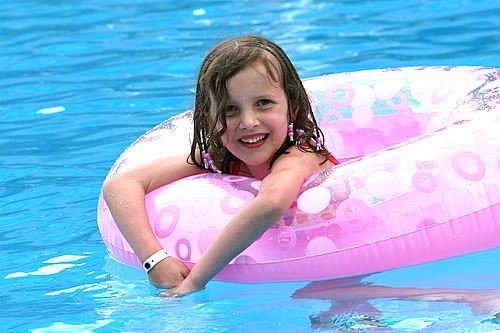 Perhaps she won't learn to swim - and then I can have a lounge chair companion - working on our tans, gossiping about boys, reading books and People magazine, and sipping margaritas. It is all good.
xoxo,t