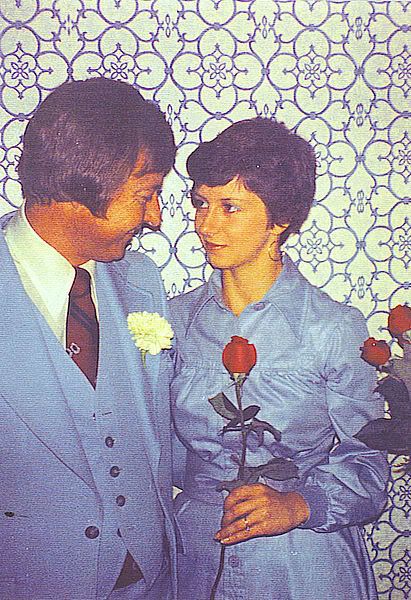 Happy Anniversary Mom and Jack! 32 years! I hope you have an amazing day - we love you! I wish we were closer to deliver flowers and take you to dinner. Big hugs.
There are many things I love about this photo - circa 1976...Jack's haircut, his blue suit - the fact they they match the wallpaper in our living room.
Mostly, as a 7 year old I remember how old I thought they were - and wow, they were both younger than I am now...oh and as a 7 year old I was mad they didn't let me miss school to go to their wedding. ;-)
Love you both so much!
xoxo,t