There are many things I am thankful for this Halloween...
1. Auntie Amy came to Trick-or-Treat with the girls...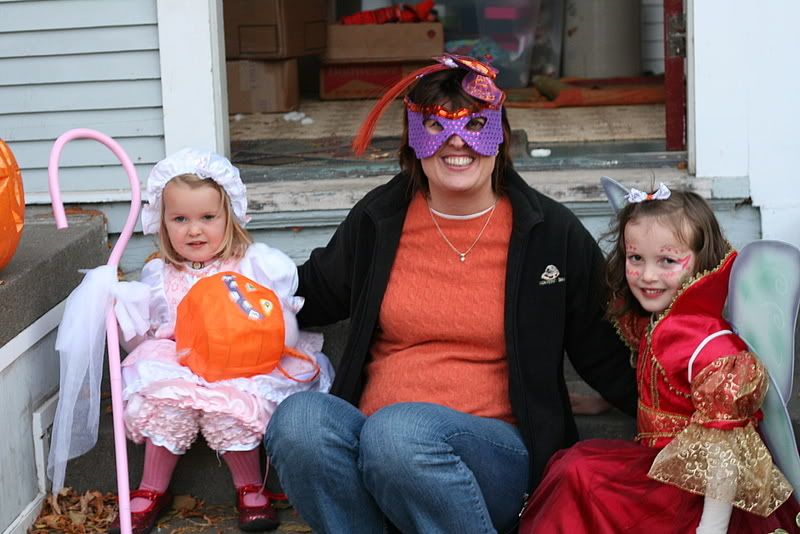 2. That many neighbors hand out chocolate bars that I steal after the girls go to bed...
3. It was almost 70 degrees and we didn't need snowmobile suits over our costumes...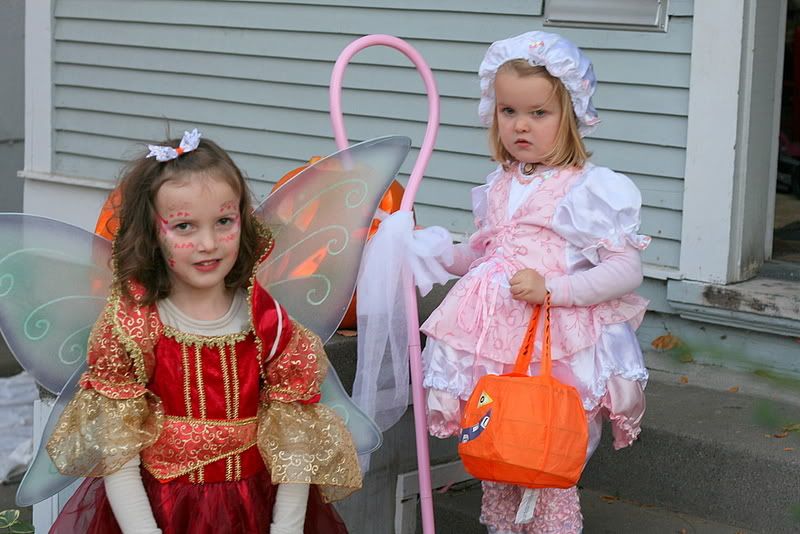 4. That not one person came to my door dressed as Sarah Palin..
5. ..and I am most thankful that after Jed locked me out of the house with only my bag of candy and a glass of wine...for 1 1/2 hours...that I could go Trick-or- Drinking at my neighbors house once my glass was empty. I love my neighbors.
Hope you all had a Happy Halloween.
xoxo,t