The good news is that at 37 weeks I can still see my feet. Notice the new pedicure. I thought I should have nice toenails for the delivery.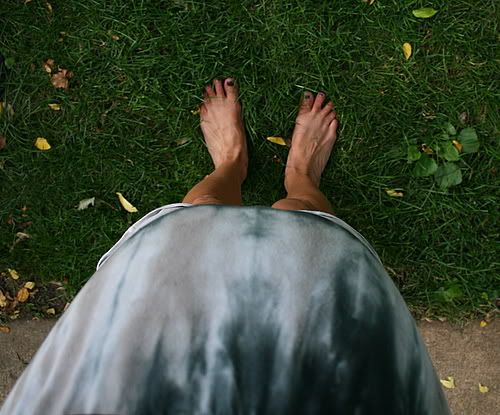 The bad news is that at 37 weeks the baby is still inside of me. My other babies came at 36 and 37 weeks respectively. I am not a patient person. I am hot and huge and really, really bitchy. (Jed can attest to this). This will evidently be my stubborn child.
It's been a long week of doctor appointments. Last week I had lost 2 pounds and 2 inches from my belly. I had an ultrasound showing very low fluid, so my doctor sent me to another ultrasound the next day to measure the baby, check her vitals and check to see if she was "practicing breathing" - basically to see if she is okay to come out and meet us. Turns out she is huge(well in my baby standards) - she is 6 pounds, healthy and "breathing". However, my fluid was measured again and while low - not alarmingly low..so my doctor decided to let her cook for another week. Yesterday I had another ultrasound and my fluid is even lower again..so I go back to my doctor this morning for a decision.
My current c-section is scheduled for July 25th..so I am hoping we can move this up as I am now stressed about baby...and did I mention I am hot and huge and bitchy?
xoxo,t