...we have a proper front porch. The picture of it before just makes me cringe. How did it so easily turn into our storage/dumping ground?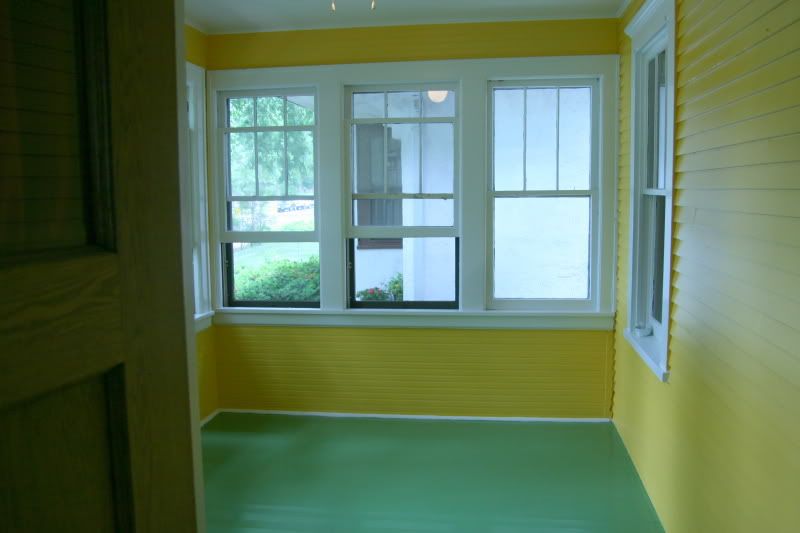 I think our 100 year old home is happy now. How could it not be happy with a porch with that shade of yellow on the walls.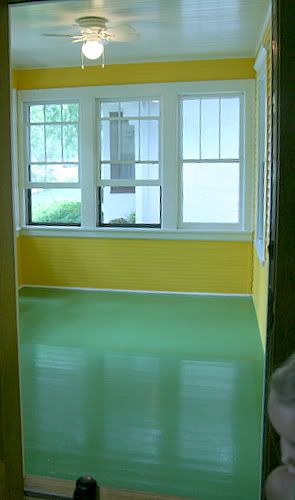 How fun to leave the door open all day yesterday with the front porch greeting me and beckoning family and visitors alike.
How fun to already play games out there.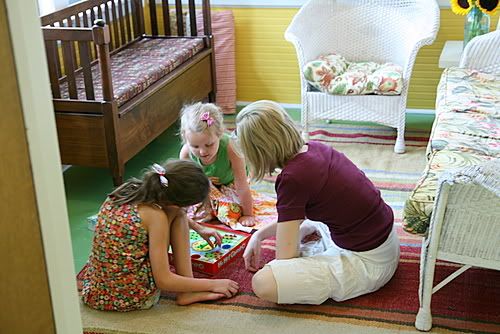 I even got to read a magazine, drink a cup of coffee, and put up my feet out there yesterday.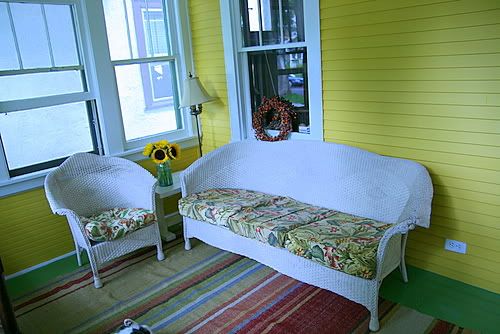 Today, my goal is a nap on the porch.
Tomorrow my goal is to finish making the new couch cushions, throw pillows and curtains.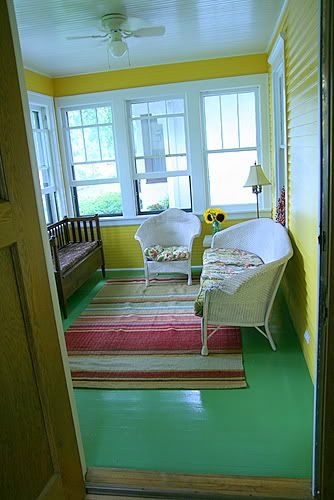 Come over today and join me for a lemonade if you are in the area.
xoxo,t