...who doesn't keep secrets or keep things private? Their report cards always say something like "she is very talkative and animated...she is quite a story teller."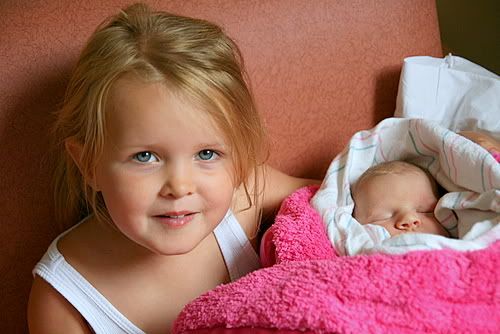 Esther's new sister combined with her mommy's surgery and now nursing is adding so many darling additions to her vocabulary and repertoire.
Words fall quickly from her mouth. The same sentence will contain information like "I love fruit, did you know that our Donut cat loves the color red, and my new baby sucks from my mom's nipples and mommy has staples on her belly." ..and then she rides off on her scooter.
As her Uncle Troy told her once "Esther, you are very random."
Indeed. Very adorably random. We love you for it.
xoxo,t