After 6 years of swimming lessons, many tears, tissues, yelling, crying, blood, sweat and just plain frustration...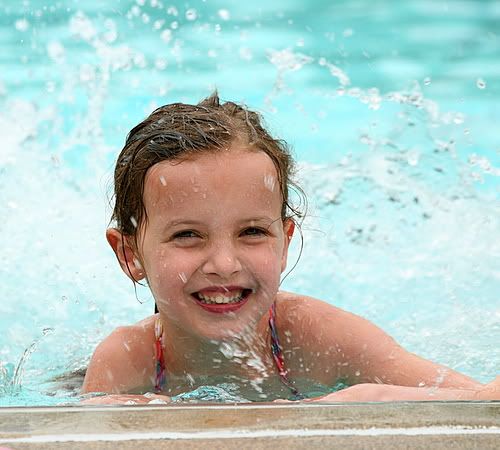 ...somebody is finally SMILING (and actually getting wet in the pool).
I think we may have success. Measured by the fact that I read 4 magazines this week during swimming lessons....in a lounge chair...by myself...and I got to stay dry.
Gosh I love being a Mom.
xoxo,t