Eloise started writing a book this weekend. She said she is going to write a page a day and publish it at the end of the school year.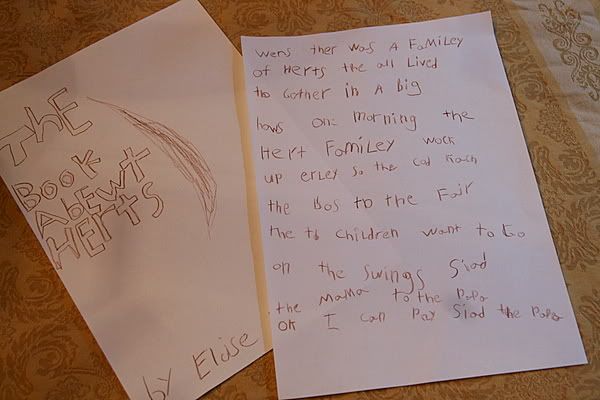 I don't know about you, but a book about a family of hearts sounds like so pretty good reading.

I am just glad that Papa paid for the kids to go on the swings. I bet it will have a really good ending.

xoxo,t