Last week I told Esther that I didn't think we would make it the pumpkin patch this year.
Mommy is tired and the thought of hauling the kids out at least an hour from the city with 1 million of my closest friends makes me feel more tired.
I just can't do it.
Aren't perfect mommies suppose to do that every October - go to the pumpkin patch, pay inflated prices, pick apples and fight the crowds?
Isn't that the politically correct Fall outing? Aren't I suppose to take perfect family pictures of my kids running in the patch, jumping in the leaves, climbing on the hay bales?
I just can't do it this year.
Esther told me that she doesn't like the pumpkin patch that much anyway - see exhibit "A" taken when she was 8 months old. (
Not sure if she was sad about the pumpkin patch or wearing vintage Gymboree though)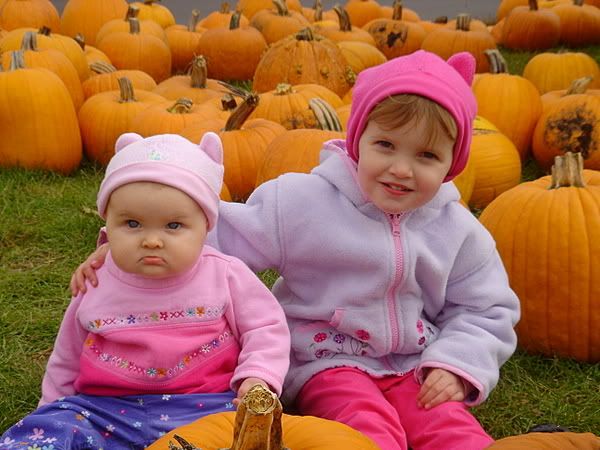 She also said "don't they sell pumpkins at Target?"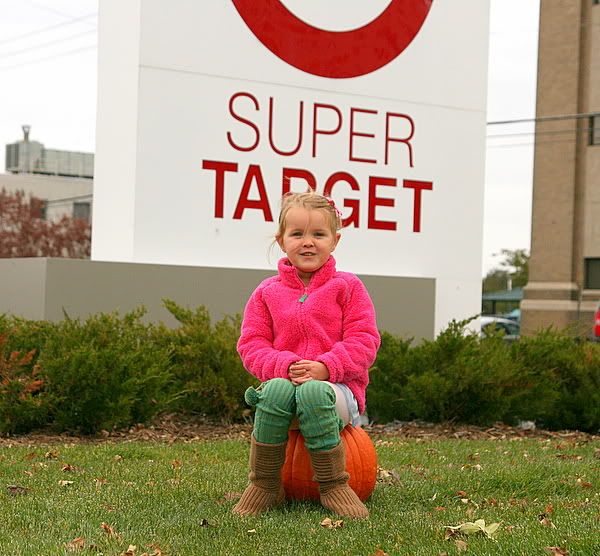 Perfect Fall Pumpkin Picture - check that off my list.

xoxo,t