I was going to break open the bubbly for the girls tonight and treat them to a special meal to usher in their new school year.
I have decided to save the bubbly for myself for tomorrow morning at 8:30 AM after they are gone.
Go ahead and feel sad for me and my kids that I am glad Summer is finally over. I love my kids and love spending time with them...but they need to go play well with others for awhile...and selfishly, so do I.
I am tired. and crabby.
The only thing I am going to miss about Summer is this guy...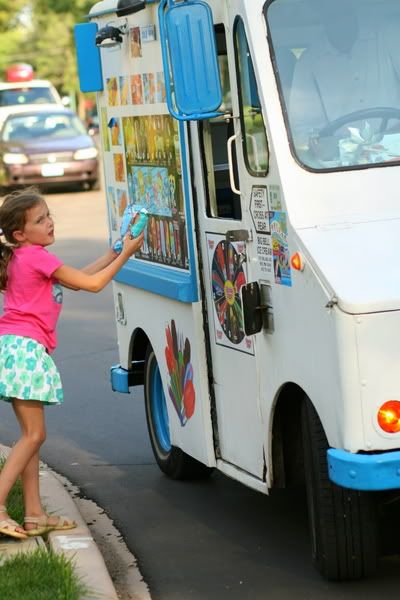 I love this guy..I think that he should come once a week when the schools are in and the kids are gone to bring smiles to the stay at home moms and serve margaritas instead of drumsticks. I think I have a new business plan.
For now he brings cheap ice cream to my girls twice per week, so I don't have to take them somewhere.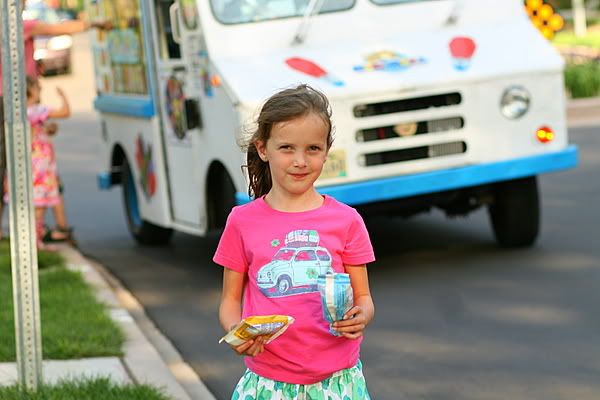 Oh, he brings big smiles too.
What I love the most about this guy though, is that instead of playing your typical "ice cream/carnival" genre music, he plays amazing Muslim Prayer music.
It takes me back to the lazy mornings in Turkey, being gently awoken by the songs of prayers from the spires of the Mosques. There has never been a more peaceful sound.
I love how he beckons the neighborhood out every week to buy ice cream and chat. The end of Summer means that we will go back into our homes and hibernate for the cold, Minnesota winter. We will miss the ice cream truck....and perhaps a little bit of Summer.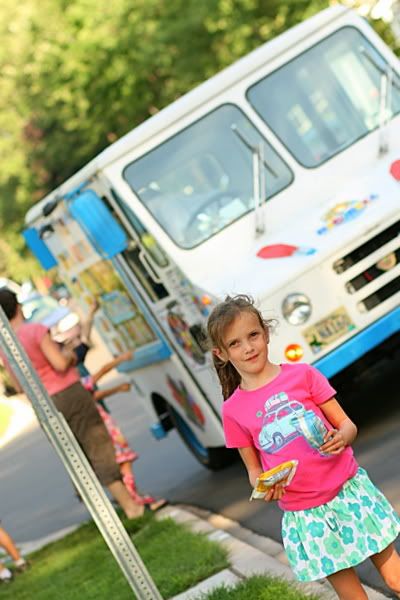 xoxo
,t