Eloise " Hey mom, are we going to have one more kid in this family?"
Me "No sweetie, we are just having the 3 of you, why?"
Eloise "Well all of our games are made for 2 or 4 people. Like what if we want to play Hungry, Hungry Hippos...one of the hippos won't be used?"
Me: "Well I can throw that game away if it bothers you so much." (cuz it annoys the crap out of me...)
Eloise "No, we should keep it, I am just letting you know that you will have to play all games with us to make-up for the missing kid."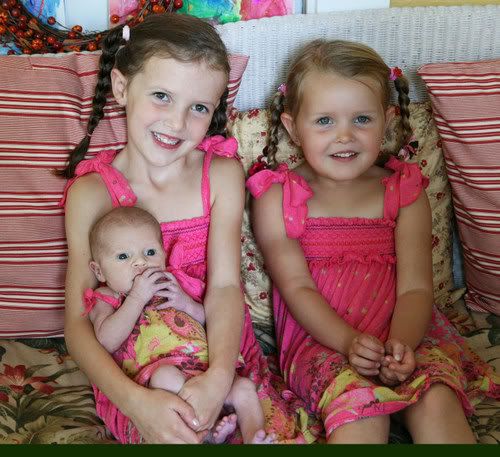 I guess we need to teach Donut Cat to play games and ride rides in this even-centric society.
xoxo, t