I love you. I do. I have loved you for years - the place to find some cute basics and the place to find a few stand-out pieces to give me a bit a frou-frou, some panache or just a bit of somethin-somethin.
But I really need you to stop selling these..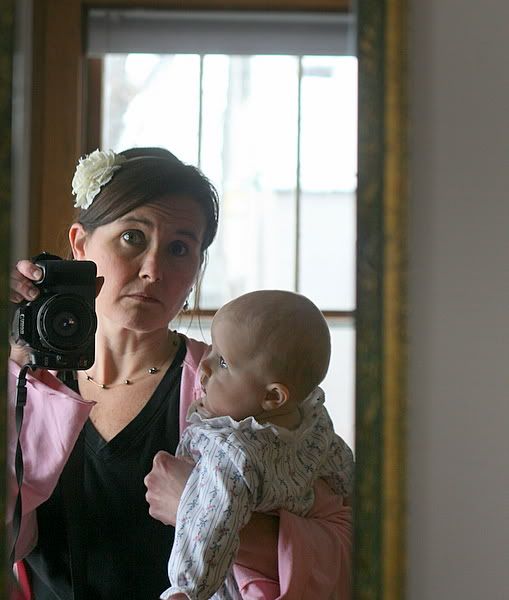 ..because I cannot wear them anymore. I have reached the age where I can never pull-off wearing a headband again..no matter how hard I try. I now look like my Grandma - wearing a headband. It looks stupid.
Not good.
Now, I realize that I am not your complete demographic, and I know a thing or two about marketing - since that was my full-time job before my full-time breastfeeding gig started.
If I had to guess, you target ladies ages 18-50ish - which is a huge spread as during this time our boobs sag, our wrinkles emerge and well, by 40 we look like idiots in headbands.
However, because we just bought that cute ruffle blouse, we now feel compelled to accessorize with the headband. We cannot help ourselves.
So, for our sanity and well, to save us from further public humiliation, can you please just stop selling these as a ladies accessory - as I cannot police myself.
Thank you for your time.
xoxo,
t.
...so leave a comment - what are you too old to wear? or too young to wear perhaps??