5 is a very big deal in our home. 5 is no longer a little kid/preschooler - 5 is a soon to be primary student and a very big kid.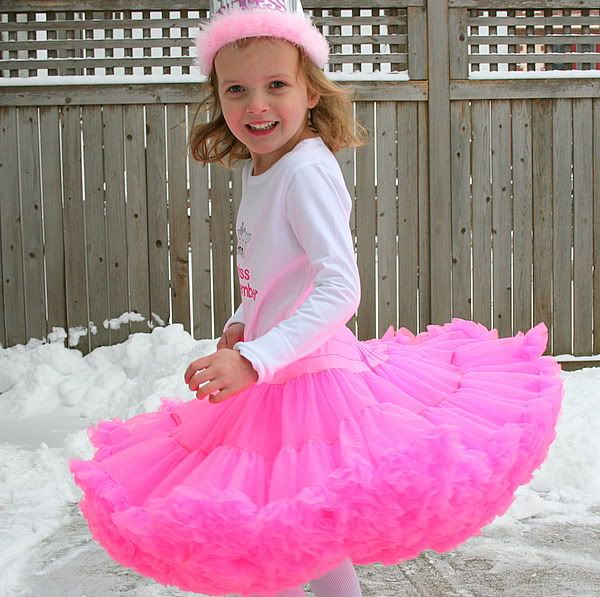 5 year olds set the table - even the glasses.
5 year olds wash the table after dinner AND can now reach the counter tops.
5 year olds have to move beyond matching socks and now fold towels and even learn to fold a shirt.
5 year olds make their beds, tie their own shoes, zip their own zippers, put their own toothpaste on their brushes..
...but most importantly, a 5 year old wipes their own butt.
Thank God.
Therefore, for such a large entry into the realm of a big kid to happen - I make a pretty big deal out of a 5 year olds birthday party.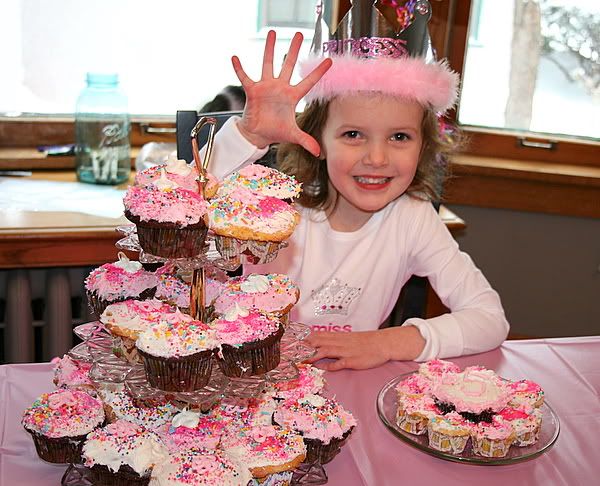 Eloise still talks about her 5th birthday.
Esther doesn't turn 5 for 26 more days..but we already have 2 weeks of planning behind us and many more hours to go.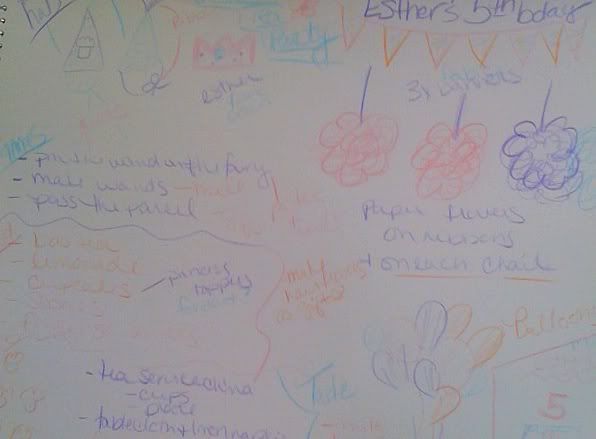 We sit and write out storyboards and poster boards full of ideas.
We look at fabric swatches for her skirt, her party hats, her linens.
We taste cake samples and plan games
We make a list of proper guests and choose invites direct from England(I hope they get here soon.)
Esther knows how to throw a party and knows exactly what she wants.
Stay tuned for a most glamorous and proper 5 year old party.
..and if you don't hear from me - I am neck deep in tulle. But at least not wiping butts.
xoxo,t