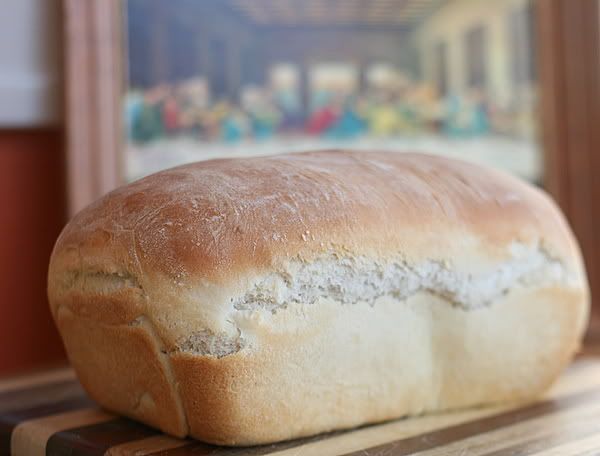 Two months into the New Year and I am making some progress on my
goals
.
I am using yeast for baking at least once per week - either making breads, rolls, or pizza doughs. You know, because I have like 3 extra hours to myself each week to knead dough - between lice picks, laundry, nursing and Girl Scout cookies, and of course the daily life crap. My husband saw my head explode today when I came home to find him reading on the couch with his feet up, oblivious to the 6 loads of laundry around him, homework to be done or dinner to be made, because we have too much daily life crap to deal with to find time for that behavior.
But I had time to make bread on Sunday. Maybe that is like my reading on the couch time. Not.
Baking with yeast is easier than I imagined it would be though, and my heart is full when I see my labor disappear within minutes of removing it from the oven.
Homemade bread is making my family happy. And getting my aggression out on the dough takes me to a happy place.
How is your New Year going?
xoxo,t