I have watched my fill of old Holiday movies this week. All of the usual suspects - White Christmas, Miracle on 34th Street, It's a Wonderful Life...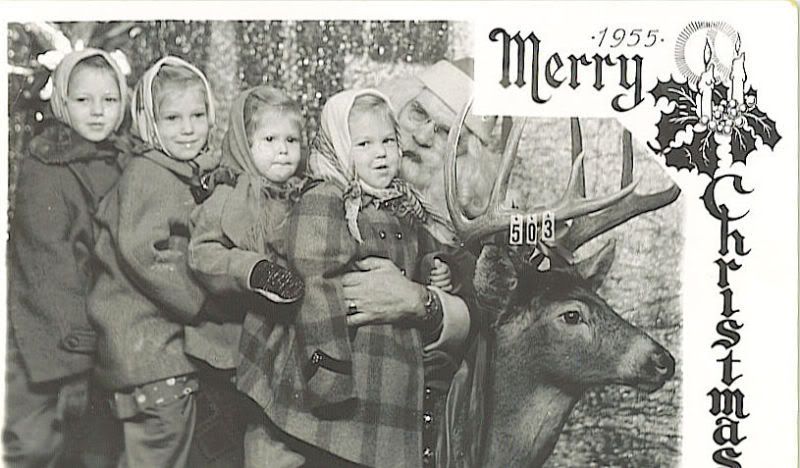 I have found myself bawling during all of these. Bawling.
All I can see in these movies are my grandparents. I see them in the 40's and 50's - young and vibrant, thin and active with their dark hair...my grandpa with his greased back perfectly combed hair and my grandma with her bobby pins, pin curls and finger waves. They loved the holidays and celebrated surrounded by their many friends and large family.
Music filled the basement, while the drinks flowed and people danced. Couples kissed under the mistletoe.
I remember being a very little girl on Christmas morning in their very small living room stuffed full of people, presents and paper.
This is our first Christmas without them both. The family home of 56 years is sold. As happy and joyous as the Holidays are, I miss them. Their Christmas card was always the first addressed each year. Kenneth and Lorraine St. Marie, 22xx....their address remains at the top of my list. So strange not to send them one this year for the first time ever. So strange to not receive one.
Although we are staying put this Christmas, I know I have my childhood home to go to when I can. I weep for my mom this year who doesn't.
We are staying home to make new memories for our kids. For them to wake-up Christmas morning in their beds, to race down the stairs to see if Santa came. To lounge in our PJ's.
Happy Holidays to all of you. Hug your kids, honor your Grandparents and thank your parents. No matter near or far, celebrate your families and the memories you are making every day.
xoxo,t