Smorganization - the act of organizing 2 million things at one time.
I had a breakdown of sorts yesterday and told the girls that we could not have a Christmas tree this year AND that Santa was not coming unless we disposed of, donated, or just generally hauled out and lit a fire to a bunch of crap consuming the house.
Have you ever tried to get rid of toys when your children are home? Here's a tip - IT DOES NOT WORK. One toy goes in the donate bin and it's all "oh that is my favorite...blah blah blah.." and I am like, dude - you haven't touched that in 3 years!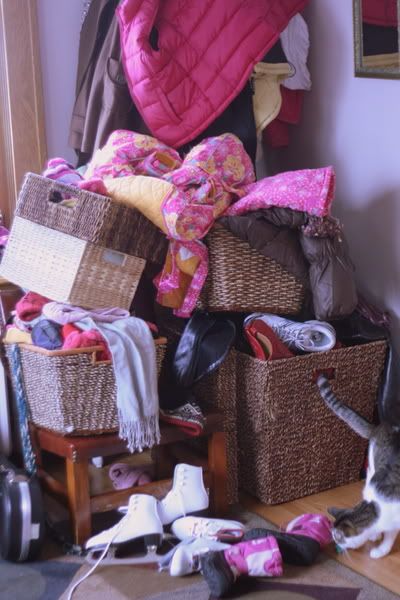 My plan was to use my 3 hours today while kid 2 was at preschool, and while cranky, crazy-ass never sleeps for more than 15 minutes at a time so do you think I get anything done..NO baby was screaming at me from the bouncy seat.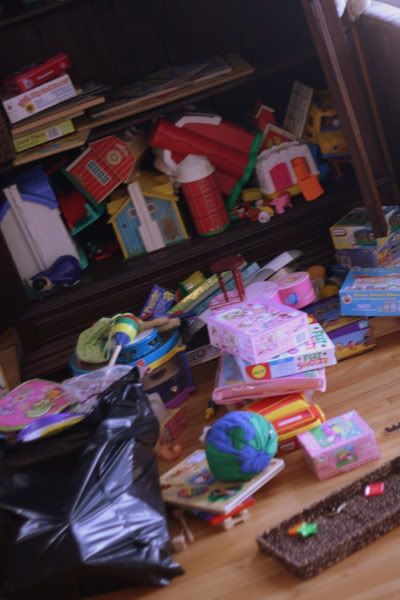 I was a wreck at about 3am with the snow and wind and sub-zero temps that a snow day would be called. I am sorry but in my home snow day = bad, school day = good. Thank goodness school was ON and my plan for toy organization and disposal was in place.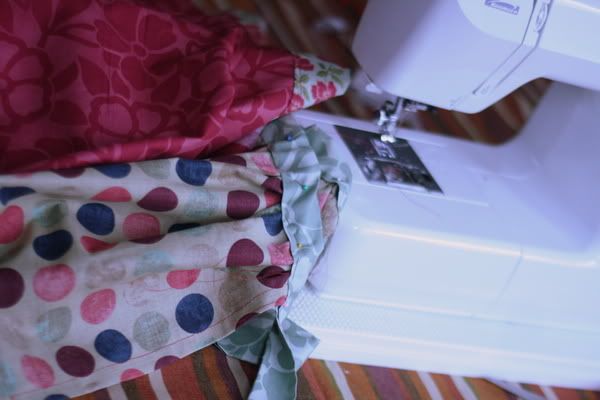 Problem is - my toy organization, disposal and dismemberment turned into, "hell, since I have drank my pot of coffee and since I have this 3 hours broken into 10 minute increments while the baby isn't cursing at me, let's also dust the high places in the house, haul down our 42 tubs of winter crap, order the calendars for the Grandparents, address our Holiday cards, finish sewing those last minutes gifts, wrap a few gifts, knit a scarf and polish off a pitcher of bloody mary's."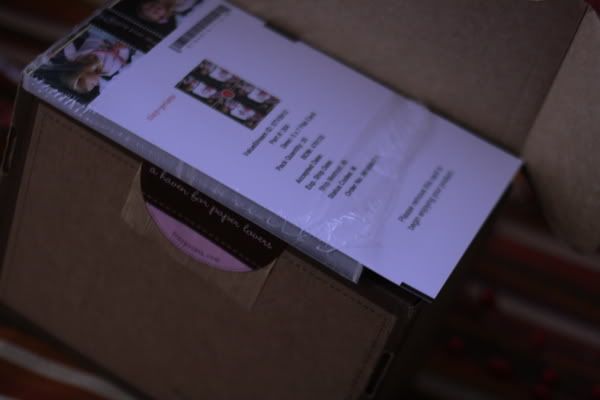 I had a total flipping smorganization session. At one point when I had all this crap out, I thought for sure that the film crew to the show Hoarders was going to barge in and totally out me to my friends and family. I even looked like a hoarder today.
By the end of the day though I hauled 3 leaf bags to the dump and 4 tubs to Goodwill. Calendars are orders, envelopes are addressed, sewing is sewn and knitting is knitted, and now my wine bottle is almost empty.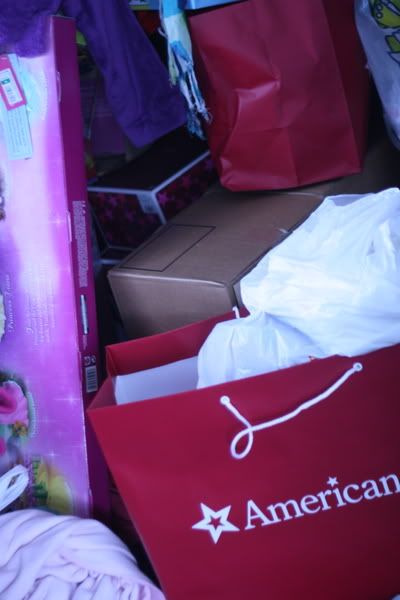 So I can say "yes, Eloise and Esther there will be a Santa Claus this year and a tree and everything..and even that damn Chrissa is coming home this year."
xoxo,t