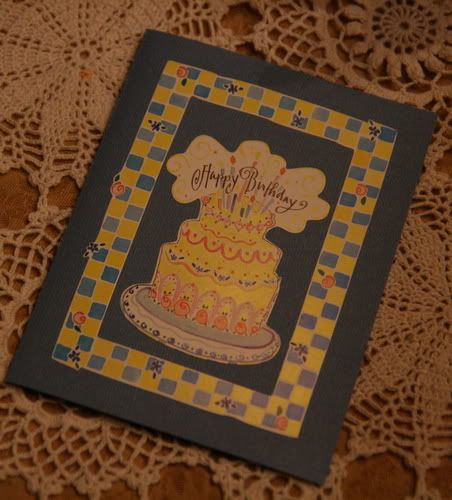 How could it not be when your birthday morning greats you with a Mickey Mouse pancake...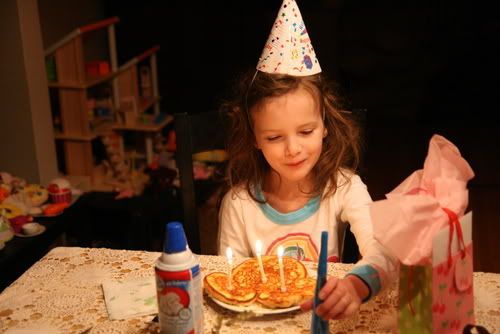 ..with candles...
...and whip cream(reddiwhip no less)..before 6:30am.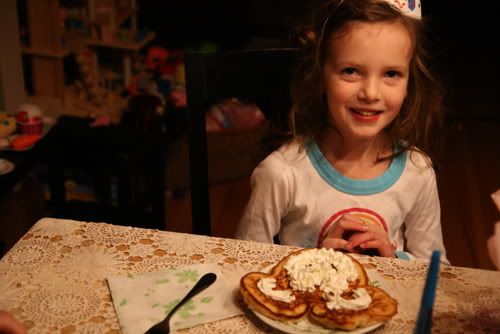 When you mom really wants you to wear a pretty dress to school..
..but you wear jeans because you can and will. Because you are seven.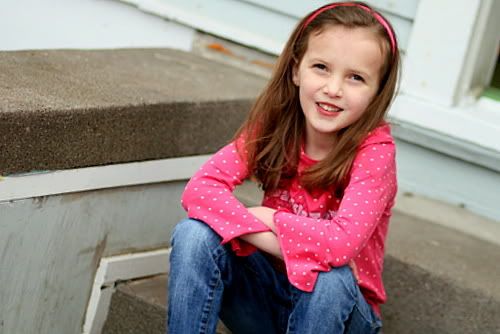 ..but you wear a pretty shirt just so your mom won't cry.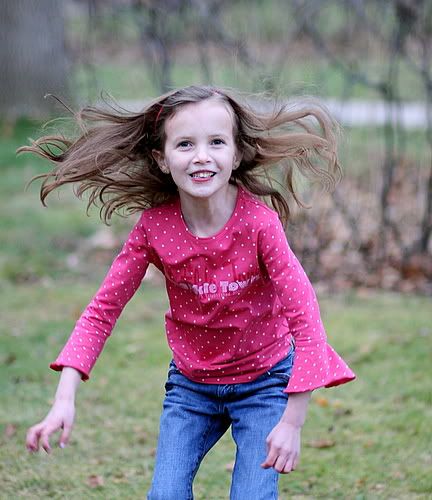 Seven is a great age. You say things like "that is saweet" and "that is awesome" and your mom tries not to giggle.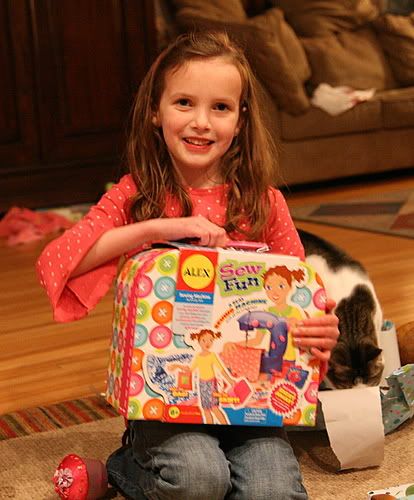 Seven is a great age because you are showing your mature independence but still need a cuddle now and then.
..and you are so sweet to let your sister help blow out your candles, because you know she would never miss a party. Especially yours.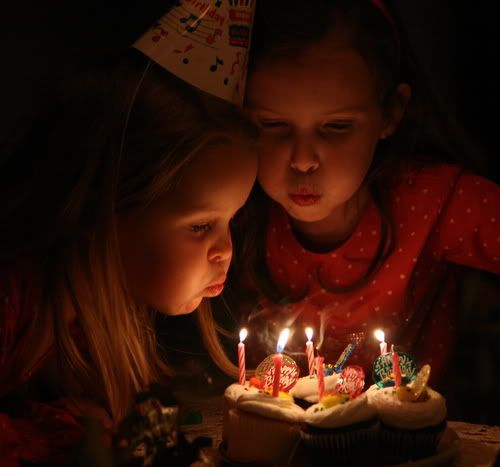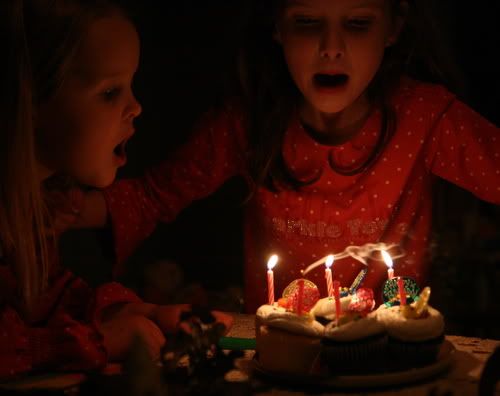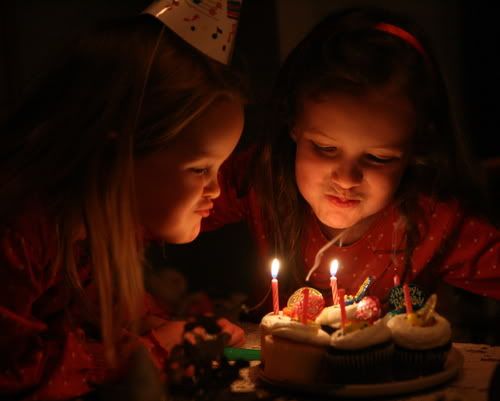 Happy 7th birthday my saweet, saweet baby girl. I am so proud of you and love you to pieces. Yes, you CAN have your cake and eat it too. Anytime my love.
You are like so totally awesome.
xoxo, Mom