Most of the time my girls play restaurant or tea party. Sometimes store, bakery, wine store or generic princess dress-up.
I have even caught them playing American Idol and Dancing with the Stars.
My nephews used to play drive-up window with me.
A few days ago, Esther was playing quietly. I came out to the living room to find this.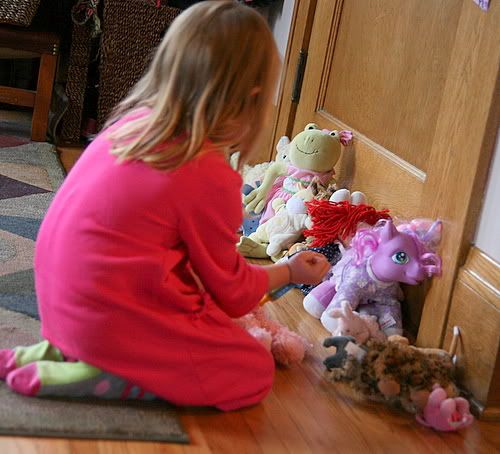 Hey Esther -
whatcha
doing?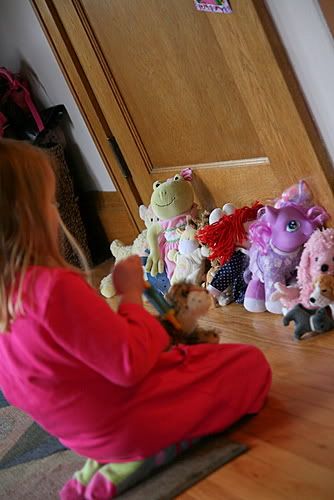 I am having an H1N1
vaccination
clinic and am lining everyone up for their shots.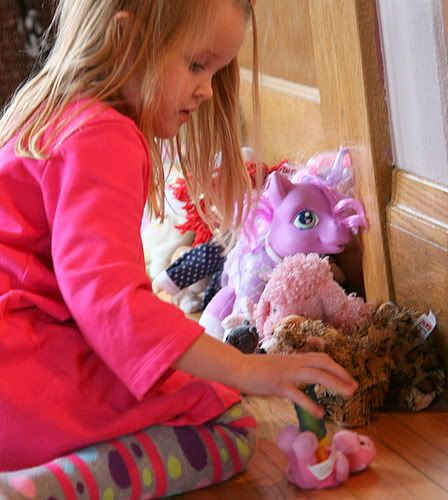 Wow - what a fun game!
xoxo,t