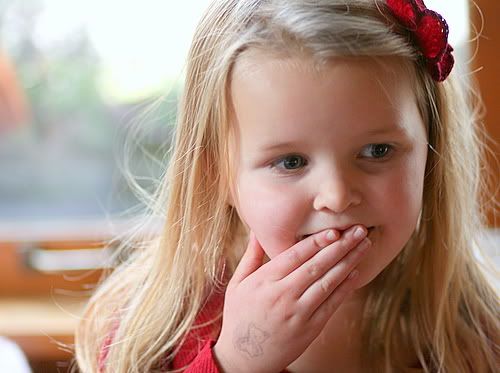 Have I ever told you that I hate surprises.
Hate them.
Hate them a lot. Squared.
I am type A and like to have control of everything. Surprises throw that right out the window and generally piss me off.
Because of this slight issue with my psyche, I stopped believing in Santa when I was 5. When my brother and I were like 4 or 5 years old, we started snooping for our presents every Christmas. When our parents would leave us alone in the house(yes, they left us alone..a lot..at that age..another post for another day...) we would lay out our game plan, divide and conquer the various hiding places in the house until we had unearthed every present meant for us that year.
When mom caught onto us, she started hiding presents in her car trunk(which we found), at our neighbors(which we found) and then just started wrapping them and putting them under the tree. We would them unwrap them and rewrap them before the holidays.
Every year I knew exactly what I was getting, and when it had that tag "From Santa" I would turn to my mom and say "I saw this in YOUR closet 2 weeks ago...Santa Smanta." The gig was up.
Not to say that Christmas wasn't magical. It was. The lights, the songs, the spirit, the love, the family. I just had no need to have these surprise presents under the tree or this illusion of some bearded man in a red suit delivering them.
I also kind of assumed that other kids knew that Santa didn't really come down their chimney and deliver their presents.
So Christmas is hard for me with my own kids because I feel like I am lying to them and trying to constantly remember what I said to them about him and making up more stuff up to cover my butt. What do you say when you see Santa at Macy's and they ask if it is the real Santa?
I want them to believe in the spirit and joy of Christmas, but do I really care if they believe a fat man in a red suit came down our chimney? Not really.
What I didn't expect though was a fellow snooper in the house. Now Eloise would NEVER and I mean EVER snoop for anything. That is like rule breaking. Now that other one though....tsk tsk tsk.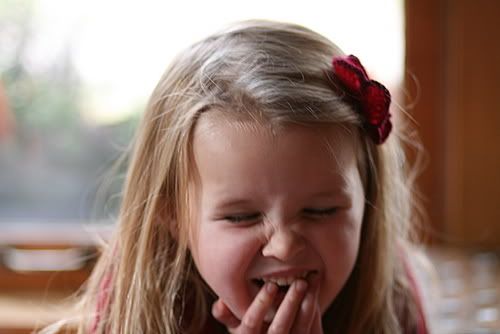 Sunday afternoon Esther comes over to me with the brightest eyes, her mouth open in amazement and trying to whisper when she wants to yell.
Mom, mom, mom...I am getting the complete Disney Princess Barbie set for Christmas!!!!
Really Esther, why do you think that?
Because I just found it along with all of our other presents. Can I have them now??
No, it isn't Christmas yet.
But that is okay, I don't need any surprises, I just want them now since I already saw them.
No.
Will you let me just look at them every day until Christmas?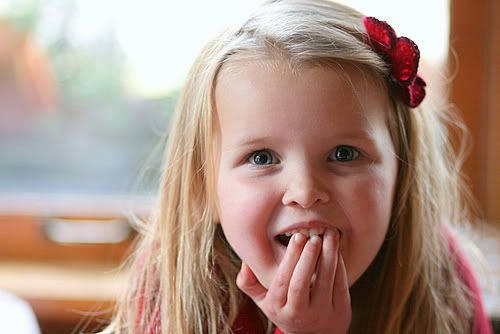 How will she ever keep this secret from Eloise for the next 5 years?? ;)
xoxo,t