I caught the girls looking in the mirror yesterday, primping their hair, rubbing their cheeks, fixing their bows, looking at their teeth. Remember these are 2 girls from a mom that doesn't wear make-up, do her hair and spends exactly 4.2 minutes getting ready in the morning.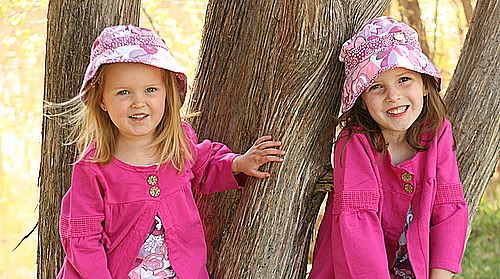 Eloise: "Esther, my lips are ruby red - look how beautiful they are. I get asked many times a day if I wear lipstick. I won't ever have to wear lipstick because they are so red. You don't have beautiful lips like mine."
Esther: "Well, my lips are pink, and Sister Sara's favorite color is pink, so MINE are better and SHE will like me better, so there!"
I love watching my girls converse. Most of the time I try to stay far enough away so I cannot hear their private conversations.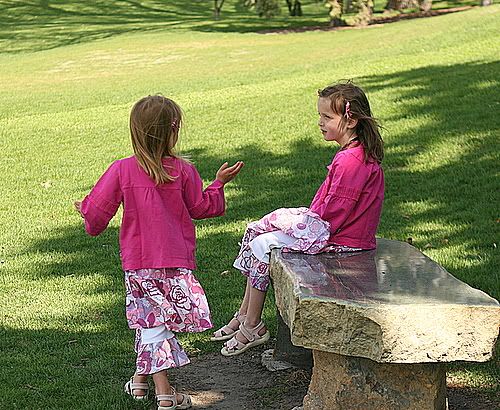 I hope when they are teenagers they continue to confide in one another. It's so nice to have a lifelong best friend.
xoxo, t.