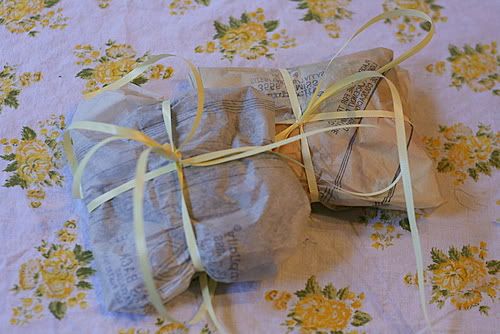 Yesterday, I stopped by the local textile shop to find some homemade, locally made, amazingly made, not by me made cuz I am lazy and tired and out of time made, Mother's Day gifts.
After purchasing these little trinkets, I decided I was more impressed with the wrapping then the gift. Wow - recycled tissue - the tissue from old sewing patterns.
I love finding new ways to go green and reuse our scraps around the home.
Make your Mother's Day a bit greener this year - and wrap her gift in a sewing pattern tissue.
It made me smile anyway. But I am easy that way.
xoxo,t