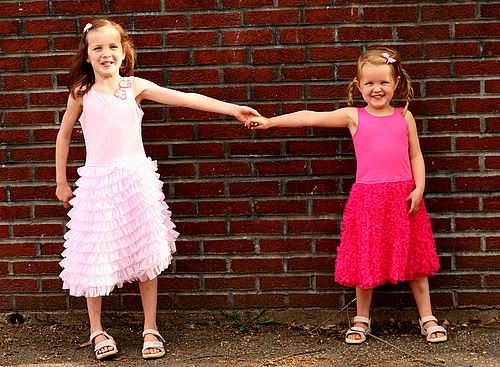 I have had a few people ask me about my new header(that is where my blog title is up there in case now you are wondering what in the heck I am talking about).
Yes, it is a picture of the girls - and they are wearing dresses from Lemon Loves Lime. You can find this brand at many of the boutiques I list over there (look left - your left - my right) if you feel the need to shop for one right now. They are getting VERY hard to come by....= ebay next year cha-ching.
I became literally weak in the knees when these dresses arrived last week. I now have been sitting on my hands trying not to order them in 8 more colors. Best part, the girls LOVE them and wanted to sleep in them after the school concert.
I have also been looking for them in my size and for Kristi, so we can go have tea in fashion.
This post also gives me an excuse to post pictures of my girls since it has been awhile and certain relatives are having a coronary. It's not all about you, ya know?