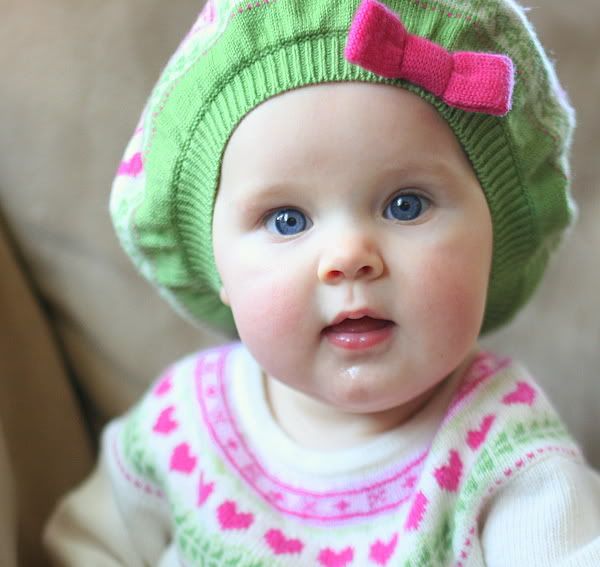 A friend of mine blogged a few weeks ago about possibly adding pictures of her kids to her blog. I totally understand what a big deal this is. It is scary. You are putting pictures of your kids out there on Al Gore's information superhighway. You are usually putting them out there for a totally benign and innocent reason - - perhaps for friends and family to see who live far away, to poke fun of your kids, for scrapbook/remembrance purposes, or purely to show the world how incredibly perfect they are.
We blog for many reasons - - but truthfully, if you have a public blog, you are doing it for some sort of attention - - whether it is the attention of your friend, neighbor, grandmother - or for a product endorsement - - or perhaps just for a friendly comments now and then - - just some sort of recognition for your writing, your pictures, your topics, your efforts, your humor, your heartache. We all do appreciate a bit of ego boosting attention.
Unfortunately, whether through blogging or posting pictures on a chat board or perhaps a social networking site - someone may use your pictures or content in a way that you do not want. People can be mean. People can be sick. It is attention we don't want or deserve. But it happens. Attention many times is not positive.
So we take our chances and continue to post pictures of our kids, or question whether we should. I know I have about 150 readers a day - and no, I don't know who they all are. But somehow I still feel relatively safe in my small, trivial blog bubble. Maybe crazy. Maybe not.
But what I do know is that I personally cannot have my cake and bitch about it too. If I am going to put my pictures out there - bad things may happen to those photos and that sucks. So if, as a hypothetical example, I would post my kids pictures on a large social networking site that has 400 million subscribers - and you don't even have to be a user of that site to see this picture of my child WITH their name on it, then perhaps I am taking a risk that something bad could happen to that photo, and frankly I should not have the right to bitch about it later.
We all take chances with our security on-line. And I totally get the moms who blog with an alias and sans pictures. It is hard for me to really get to know them, but I get it.
We all need to do what we need to do, and who am I to judge? No one really. Just another mommy blogger with perfect and gorgeous kids. ;)
xoxo,t
P.S. Sorry to be in such a mood - off to drink another glass of wine now. ;)