I guess I just assumed the 3 of them would play together. I would go cook dinner and come out to find the 3 of them sitting in a circle playing dolls, and games, and building blocks.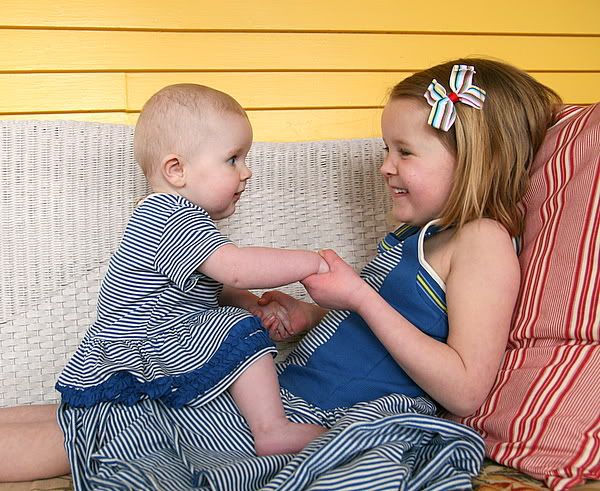 But that doesn't happen. They break-off into pairs and one sits alone. I never knew that even with siblings, three is a crowd.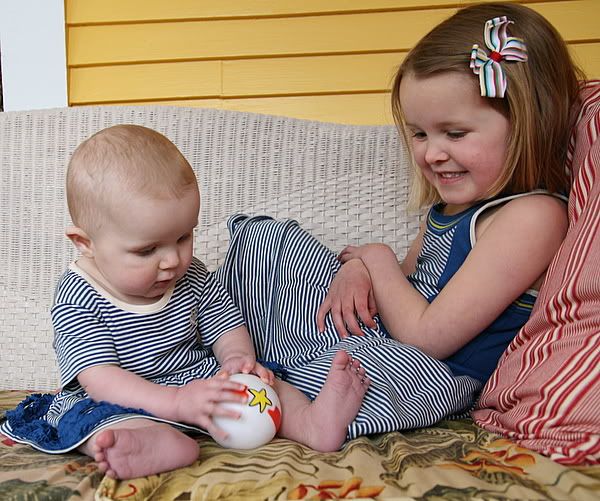 Esther is the lucky one as the only 2 pairings I see are Astrid/Esther or Eloise/Esther. Eloise will play with Astrid if I ask her to, but she asks me to put a time-frame on just exactly how long she has to sit and play with her. She has things to do that don't involve a drooly baby. Maybe she is already tired of always being the big sister. Mainly she just doesn't like playing silly baby games. She would rather read or write or play a game with Esther.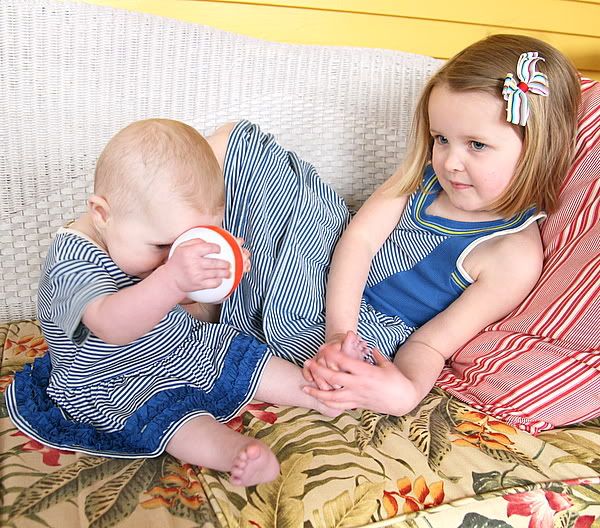 I feel kind of sad to see someone always alone watching the other 2 play. Is this typical? Is 3 really a crowd?
xoxo,t