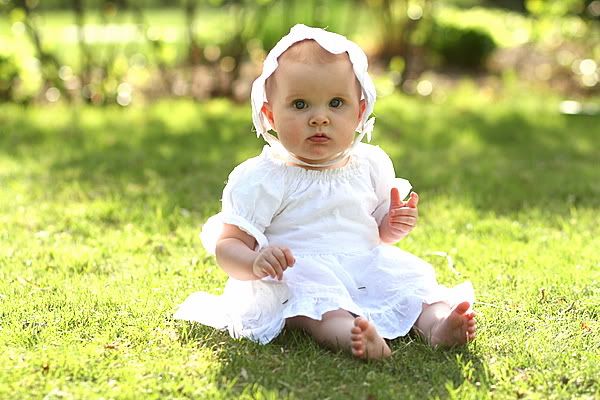 No matter the crying, time is flying by. I find myself grasping and holding tight to your babyhood, trying to slow you down, trying to make it last. How can you be nine months old. Wasn't it just yesterday I first saw your sweet face for the first time.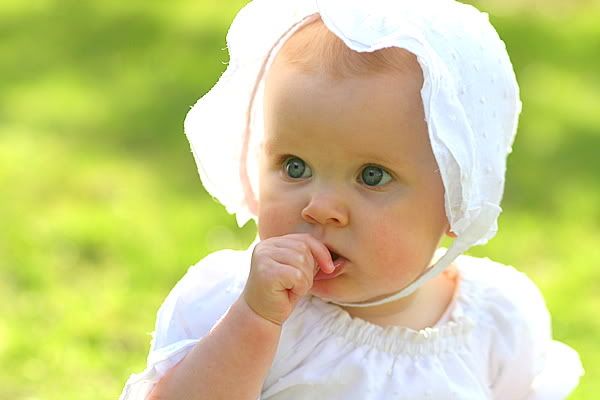 It was different with your sisters. I wished their babyhood away and applauded each step they took towards being a toddler, a preschooler, each step towards more independence.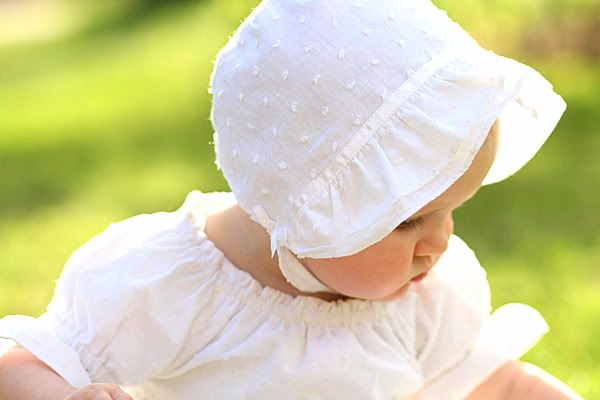 But you, you, I need to stay a baby a little longer. Please stop trying to only feed yourself, please stop the CRAWLING, please stop asserting your newly fierce independence...but it is okay for you to keep babbling "mum mum mum" at me. That I could listen to all.day.long.
I run my hand along the pretties in your closet, already sad that this Summer will be your only opportunity to wear ruffles on your butt, as is evidenced by the 85 sets hanging in your closet. The sweet dresses from Europe - the ruffles, the smocking, the bows, the delicate lace. We don't even have 85 days of Summer in Minnesota, so perhaps this years early Spring was a blessing for us in many ways.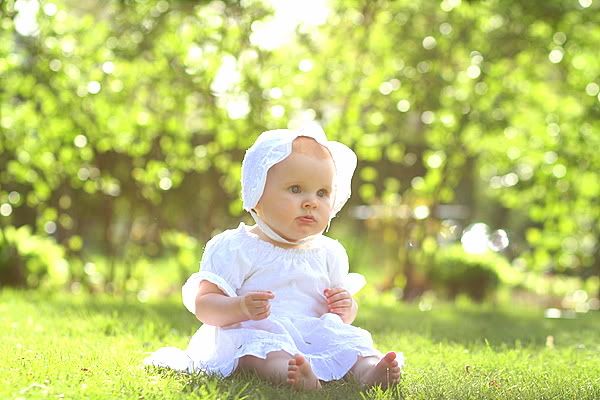 You are giving kisses and sharing your food, you mimic and clap and sing. You have already eaten mud and hit your head on the sidewalk. You need to slow down - you have a lifetime to enjoy, learn and experience all that Summer has to offer. Why must you already try to keep up with your sisters.
I see now that you really are the baby of the family. How you have assumed this role so easily and stolen our hearts. We give you everything you desire, and then some. You are sufficiently spoiled and I am smitten for life.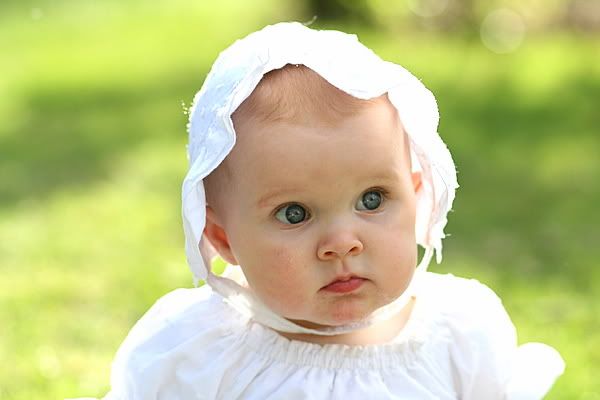 I love you baby girl.
xoxo, mom