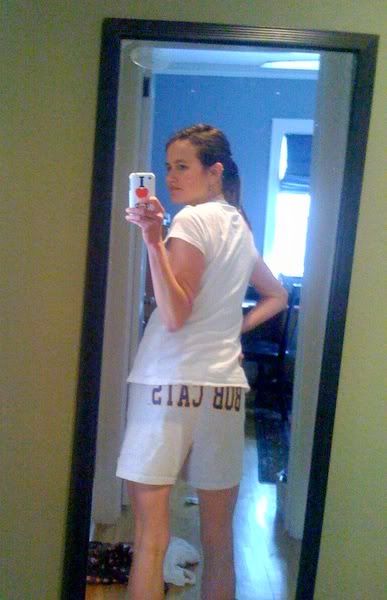 (please excuse the dirty laundry on the floor - remember,
we have no dryer
)
So I came downstairs in my Montana State Bobcat shorts yesterday - you know with the word "BOB CATS" written across my arse and Jed was all like "snort, haven't you had those since college?" and I was all like "yeah, and they still fit me awesome - even better than 20 years ago!" and Jed was all "yeah, but do you think they are appropriate now?" and I was all like "well, if you were 41 and married, and a woman who gave birth to 3 children and the word "BOB CATS" still looked awesome across your arse, you would TOTALLY WEAR THEM EVERY DAY!" and Jed said "touche" and I said "So, I totally deserve an awesome anniversary gift now right?"
Happy Anniversary, Jed. I figured if I get this out there early enough today we
wouldn't have a
threepeat
.
xoxo,t