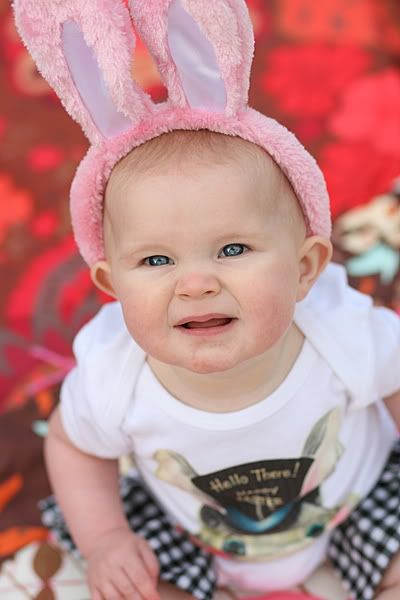 I mean "Fu Fu" ...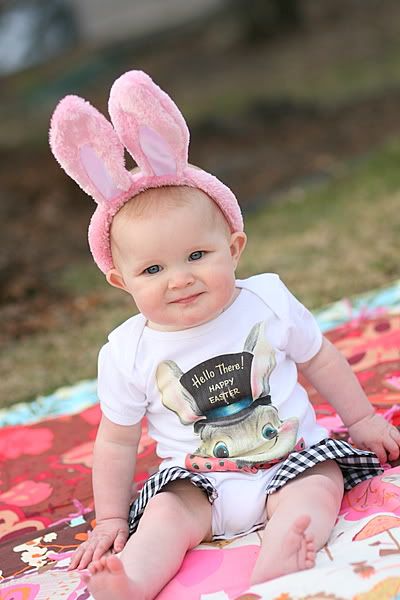 ..no it's "Fou Fou!"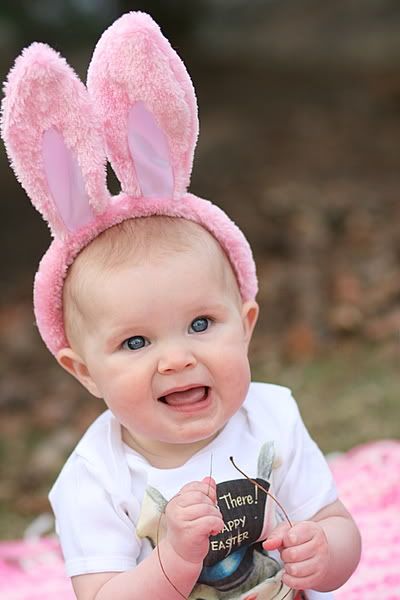 ..oh hell, since she is all fancy like I suppose "Frou Frou" would also be appropriate.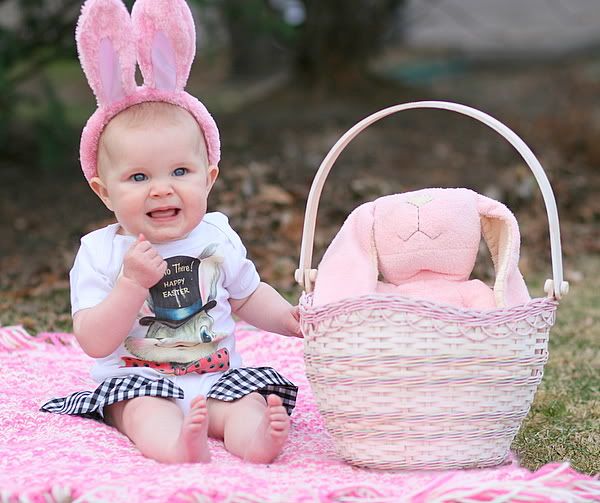 You just try to google that childrens poem and see how many ways from Sunday they want you to spell it. And then we wonder why our children are being left behind in our schools these days.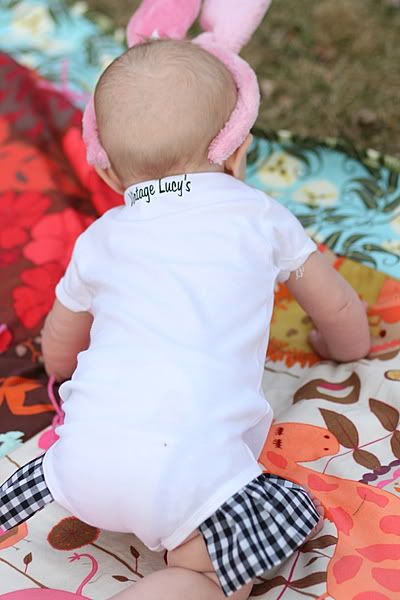 xoxo,t
Oh, Happy Easter too!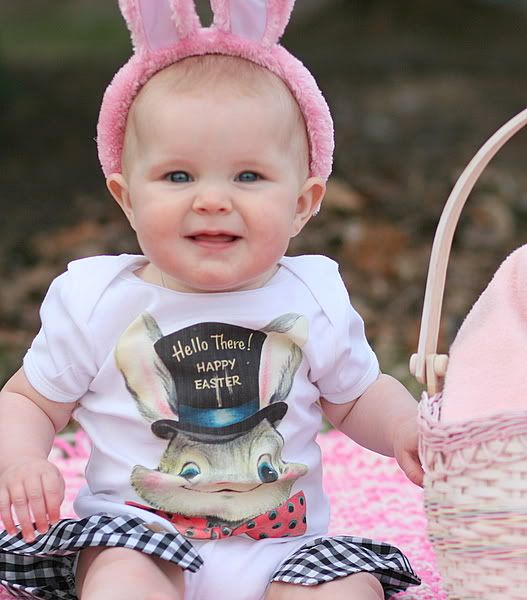 P.P.S Cute onesie bought
here
.