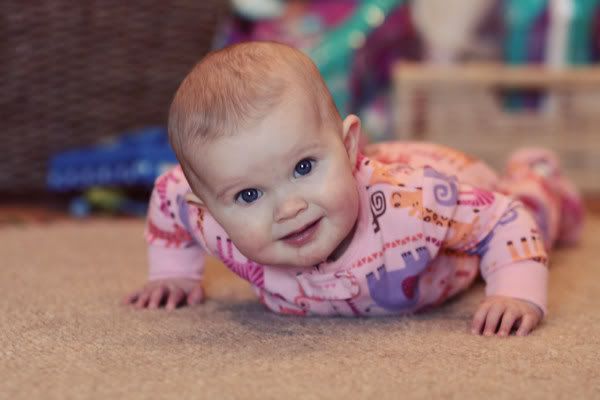 A picture I submitted to
The Women's Colony was published here
. The theme was hurdles - which Astrid and I are trying to overcome every day.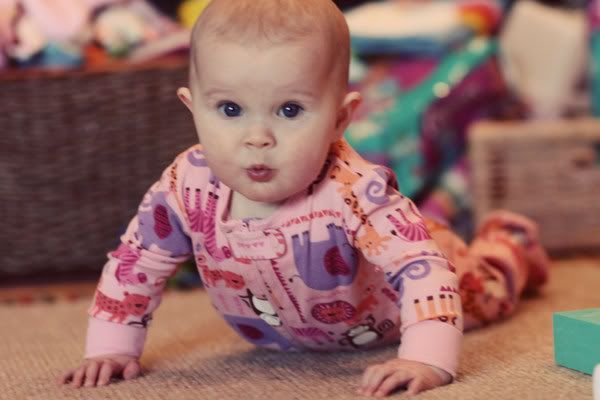 The past 2 weeks, besides just being a usual bitch, Astrid is trying to hard to crawl..and is doubly angry because of it. Since her sisters didn't try to crawl until they were, oh..like 2, I had no idea what a frustrating process this was.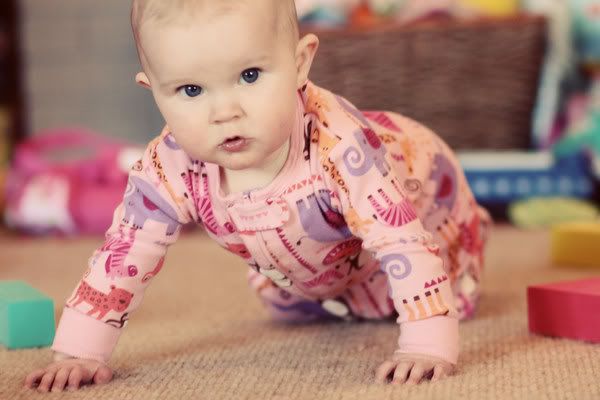 So I got down on the floor and watched her, did not encourage her(as baby proofing seems like a HUGE hurdle to me right now) and laughed at her frustration, trials, errors and just giving up to suck on a block.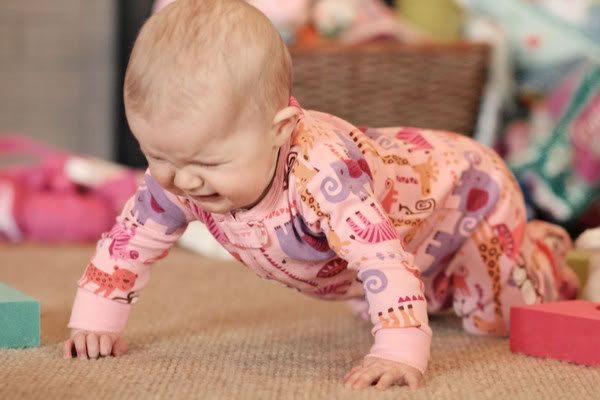 Another hurdle I am attempting to leap over is my fear of photo post processing. The process seems daunting and learning curve long, and I am not sure that I have from 2am-4am to dedicate to that process - which are currently the only hours I am sleeping.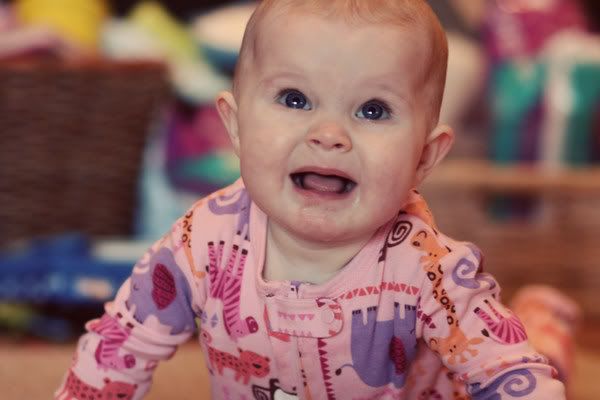 So, I shoot and download and crop and publish and most times cringe at my photos. Jed bought me PSE for my birthday LAST YEAR and it has sat and collected dust.
Last week, I finally installed it - encouraged by
Ann
and by the fact that the
Pioneer Woman
had her actions available to finally work on elements(one step processing I will take the time to try...)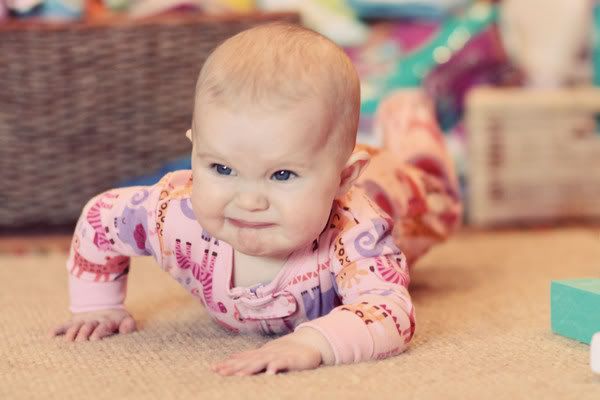 So, I did it - and yes spend some sleeping time playing with PSE - but these photos show me that my time is well spent.
What hurdles are you jumping over these days? Big or small? Let's stop sucking on blocks and celebrate each other.
xoxo,t