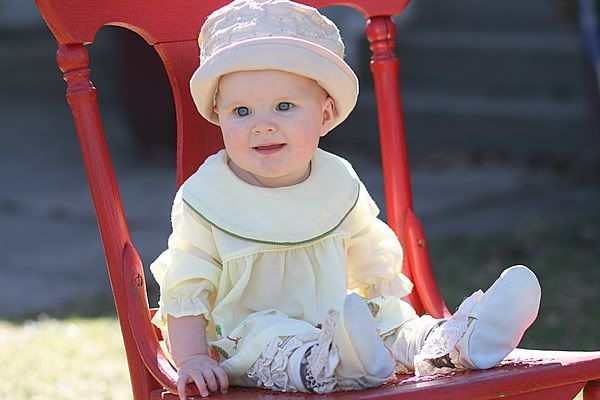 I find myself celebrating Astrid's accomplishments with complete abandon. She deserves a pony for learning to patty-cake and a trip to Europe for doing "so-big."
Perhaps a bit of an exaggeration, but that is where my heart is with her.
No matter the crying, whining, bitching, being up all night, icky faces, particular attitude, constipation, or just being thankful she is cute - she is being celebrated.
Now as a typical mother of this generation, I am feeling like I slighted my others in wishing away their babyhood and just wanting them to grow-up. Whether true or not.
But not this time. How lucky am I to "know" this is my last baby and to appreciate every minute of her very long days.
How sad am I that I cried this week when she clapped for the first time or that I show-off her "so big" to strangers at the grocery store. I encourage her to click her tongue as she learns "trick" after "trick" and I revel in her new found genius that only a mother can appreciate.
Now I just need to use this complete and utter crazy motherly abandon when Esther learns to ride her bike this Summer and Eloise discovers the cure for cancer.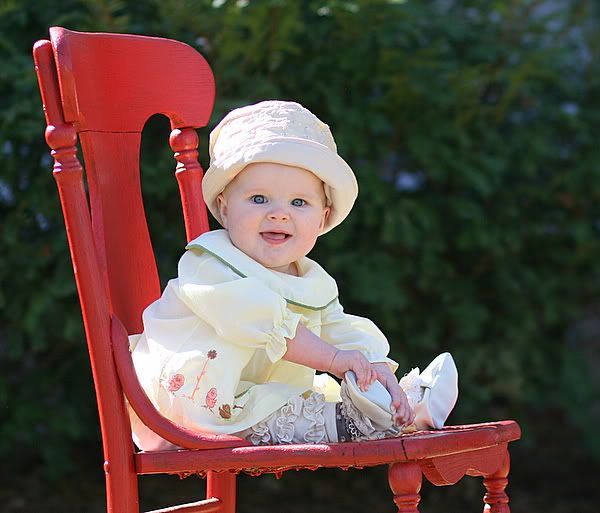 What are you celebrating in your kids life today?
xoxo,t
P.S. Cute dress huh - I wore it 41 years ago...